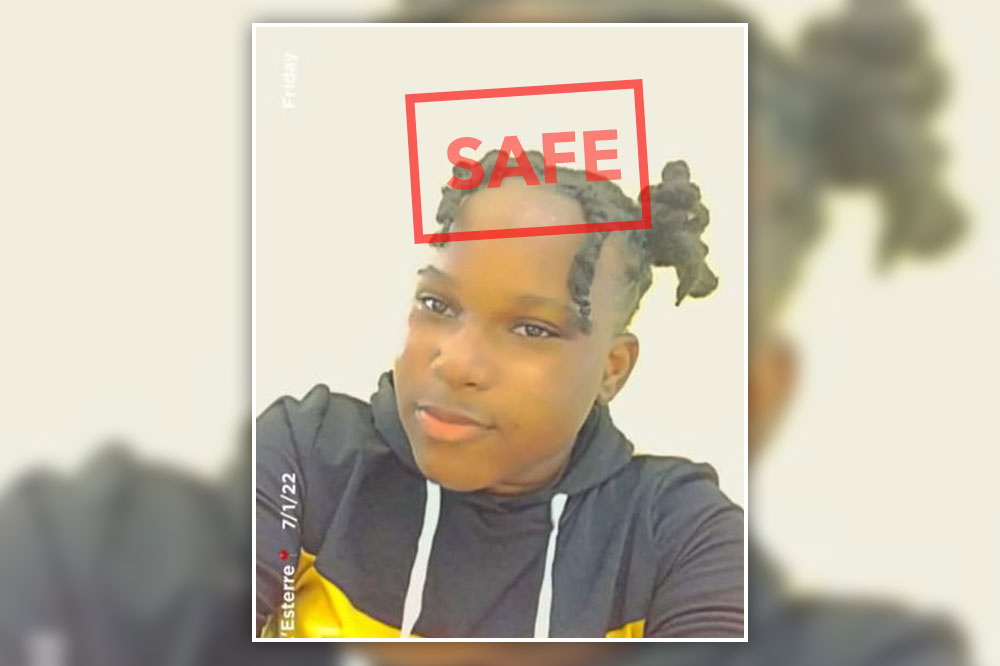 Front Page
August 16, 2022
Student was with father while others thought she was missing
ALTHOUGH A bulletin issued over the weekend stated that a 15-year-old student had gone missing, the child is said to be safe and has been in the company of relatives all along.
It is also being refuted by Jennifer Williams, the girl's paternal grandmother that her granddaughter Zola Fredericks / Williams, ran away from her home at Villa last Friday, August 12, as the bulletin from the Royal St Vincent and the Grenadines Police Force(RSVGPF) claimed.
According to Jennifer, Zola was at the family's restaurant on Friday when Zola's mother, Fedelice Frederick, gave them instructions that Zola should go to her maternal grandmother in Barrouallie.
However Zola did not want to go and they did not press her for reasons.
The teen apparently maintained this position when her mother's sister came to the restaurant and even when her mother(who was supposedly in Grenada until Saturday) spoke to her over the phone.
It is said that in the presence of approximately 15 persons, including staff members of the restaurant, Zola ran out of the restaurant, and past her aunt.
Jennifer told SEARCHLIGHT that Zola did not return although they waited, thinking that she would. She said that she and her husband were worried.
According to Jennifer, the police visited her home twice and she allowed them to search the house to see if Zola was there, which she was not.
Jennifer said that it was not until "social media started lighting up" on Sunday, August 14, that her son called and informed her that Zola was with him. It was then that she said she consulted with a lawyer who informed that Zola does not have to leave. According to Jennifer, police visited her son early in the morning on August 15 in the company of Zola's mother.
However, Zola apparently insisted on staying and the police consulted their supervisor before feeling comfortable that the teen could stay with her father.