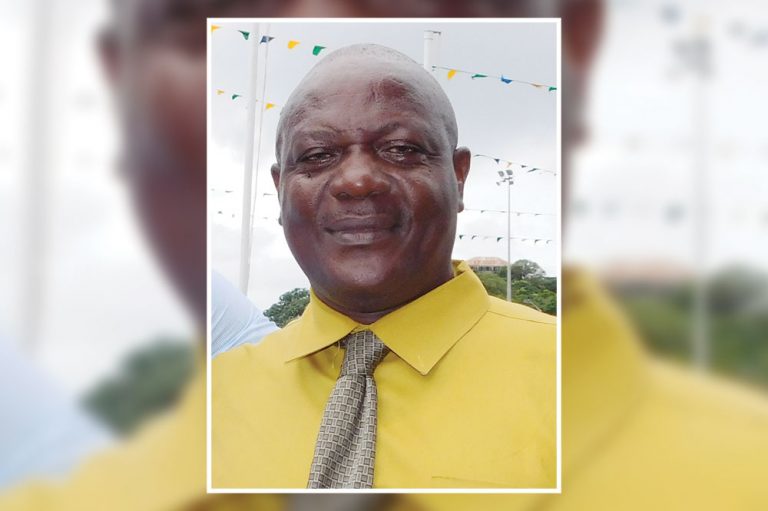 Front Page
August 5, 2022
Making teachers reapply for jobs an insult – John
There is no way that teachers are in support of reapplying for positions they were deemed to have resigned from last year, says Andrew John, the industrial relations and research officer(IRRO) of the St Vincent and the Grenadines Teachers Union (SVGTU).
John was speaking on Xtreme Radio last Sunday when he reported the consensus reached at a meeting held by the Union on July 29, following Prime Minister Dr Ralph Gonsalves announcement one day prior, that teachers who lost their jobs last November, after refusing to be vaccinated for COVID-19, could now reapply under a new regime.
This new regime no longer requires that teachers be fully vaccinated against COVID-19, but they will be required to strictly adhere to a layered approach which includes masking, regular testing, sanitization, spacing and ventilation.
"The teachers were clear in what they were saying. There is no way that teachers are going to go for reapplying…I think it is an insult to our teachers," John said.
The IRRO declared that the government was "playing a lot of games" and that some teachers referred to the Prime Minister's invitation to reapply as "bait".
John also proffered that the government was afraid of "admitting point blank that they were wrong".
"Mind you, you see this thing they are telling you to reapply, it is a sneaky way of discriminating against our teachers you know…because once people start applying, it means they can accept whomever they wish," he said.
The Union's legal counsel Jomo Thomas was apparently present at last Friday's meeting, and gave some legal perspective on what will happen if teachers decide to reapply.
John noted that teachers have decided that they will take action against the notion of reapplying, which they consider to be "nonsense".
"We are not going to sit down and accept that. It cannot be accepted…," the industrial relations and research officer said.
The SVGTU have consistently been calling for the reinstatement of teachers who were dismissed in the last quarter of 2021.
The end of August would mark approximately nine months since some teachers lost their jobs.
And John explained that reinstatement would mean returning to the profession with all benefits in tact, and with payments or all months teachers were at home.
Additionally, he noted that the Union's legal counsel has advised that teachers would be entitled to damages.
The IRRO, who revealed that he has never taken a COVID-19 jab, insisted that taking the vaccine should have been a personal choice and that no government should be able to mandate what an individual should do to their body.
And on the matter of the new guidelines, he expressed belief that everyone, both vaccinated and unvaccinated should be tested and the conditions apply to all rather than one group.
"He (Prime Minister Dr Ralph Gonsalves) just needs to reinstate the people, give them the job and let us continue with the rebuilding of the country that has already been through so much… the children cannot be discounted, the impact this is having on the children," John said.
John also noted that if teachers were to reapply rather than be reinstated, their pensions will be significantly affected as they would no longer be entitled to a full pension.
According to law, one is only entitled to a full pension after serving 33 1/3 years.
He added that persons are further disadvantaged because the National Insurance Service does not pay out pensions before age 65.
"By the time they get to retirement, they are already less than a quarter of what you're getting because it's reduced years, plus you have to wait; it's starvation you're bringing to these people," he said.
The IRRO noted that teachers were largest group of workers affected by the government's vaccine policy implemented last year.
He said however, that teachers seem to be most resilient.
"I don't want to disrespect any other group but teachers decided early that they were not going to compromise themselves in terms of their constitutional right, their right to conscience and their health," John said.