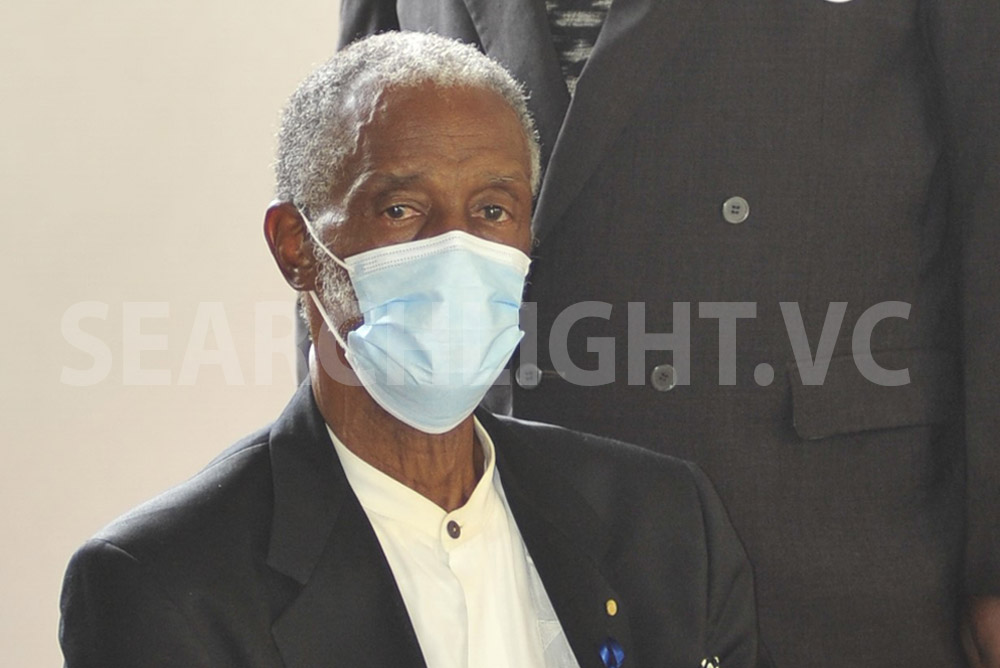 Front Page
August 4, 2022
Jerry Scott immobile, unable to speak after suffering a stroke
Former Government Minister Jeremiah "Jerry" Scott has reportedly suffered a stroke and is now immobile.
Vice President of the New Democratic Party (NDP), Nigel 'Nature' Stephenson, made the announcement on radio on Wednesday, August 3, while asking for prayers for his "political father".
Stephenson informed listeners to the NDP's New Times programme on NICE Radio that Scott fell ill two Saturdays ago, and that he had suffered a stroke.
"Let us pray, let us remember him in prayer, because there is no limit to what prayers can do," Stephenson stated.
Stephenson said that Scott was immobile and unable to speak.
He noted however, that the former Government Minister was looking "ten years younger" than he looked previously.
Scott, who represented the constituency of South Leeward, served under the Sir James Mitchell administration.
Stephenson, who is the present representative for South Leeward, said he visited Scott on Wednesday, and that the former politician was "resting peacefully."
According to Stephenson, during his tenure in office, Scott was a "very hard working person," and was very kind to many persons over the years.
"The family does not want anyone to sorrow," Stephenson indicated. He added that shortly before suffering the stroke, Scott had a conversation with family members and reportedly told them that he had lived a good life. He had also stated that he is at peace.
In asking for prayers for the ailing NDP politician, Stephenson reminded listeners that Scott "had touched a lot of lives across St Vincent and the Grenadines."
The NDP's other Vice President, Major St Clair Leacock, who was a guest on the programme on Wednesday, said he shares the pain of Scott's illness.
"I have a long history of good relations with Jerry and with Jerry's family."
The Central Kingstown Representative also spoke of plans to visit Jeremiah Scott, who is now in his 70's.