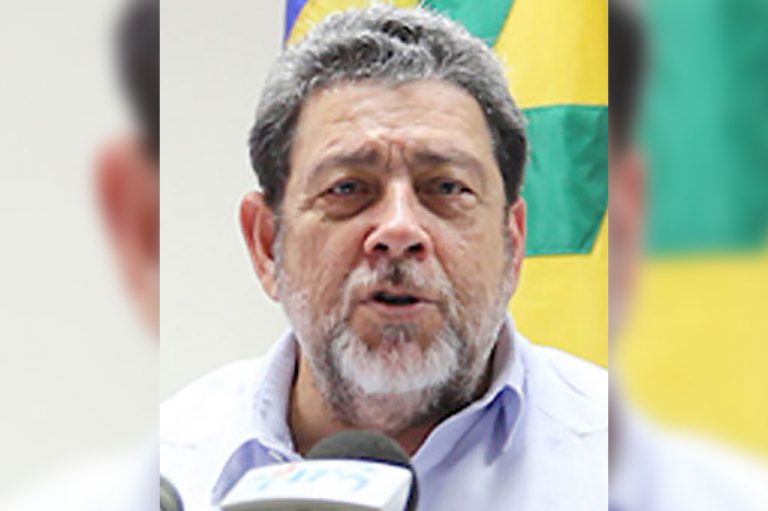 PM throws ball 'to end monarchy' in Opposition's court
Prime Minister Dr Ralph Gonsalves is proposing a referendum on removing the Queen as our head of state, but only if the opposition New Democratic Party supports the move.
The issue of replacing the British monarch with a home grown President has surfaced 13 years after the Unity Labour Party (ULP) government's efforts to bring about constitutional reform were defeated by the opposition's 'Vote No' campaign.
In 2009, Government failed to secure the two-thirds majority that was needed to pass the referendum on constitutional reform.
Now, in 2022, Gonsalves is asking for "all party support" on the matter.
The Prime Minister raised the possibility of another referendum as he answered a question in Parliament on Monday July 25.
Member for Central Kingstown St Clair Leacock had asked a question about national awards or rewards for Vincentians for meritorious service.
"I am prepared, if the Opposition agrees today, before the end of the year, or early next year, to put one question in a referendum to have a home grown president," Gonsalves said while answering.
"A non executive president, as was laid out in the proposed Constitution."
"And let us go with that one single issue to the people, to complete the national democratic task."
Gonsalves further proposed to continue this process by setting up a committee on National Honours.
He also suggested that while we carry on the process to remove the Queen of England as our Head of State, we "set up the body for us to carry on the process of decolonization in names."
The Prime Minister expressed the view that we should change names such as 'Victoria Park', 'Higginson Street' and even 'Murray's Road' and other places, to remove the remnants of colonialism.
He made a further call for national unity on the recommendation for additional persons to join Joseph Chatoyer as National Hero.
The other persons recommended for National Hero status are: George Augustus Mc Intosh, Ebenezer Theodore Joshua, Robert Milton Cato and Dr JP Eustace.
Additionally, the Prime Minister would like the recommending committee to see if "there are not, one or two women who are deserving to fit the criteria for National Heroes."
Should St Vincent and the Grenadines ever reach that place, then Gonsalves feels that we would have started the process of constitutional and mental decolonization.
The 2009 referendum on constitutional reform saw 29,019 Vincentians voting 'No', while 22,493 voted 'Yes' to change the Constitution.