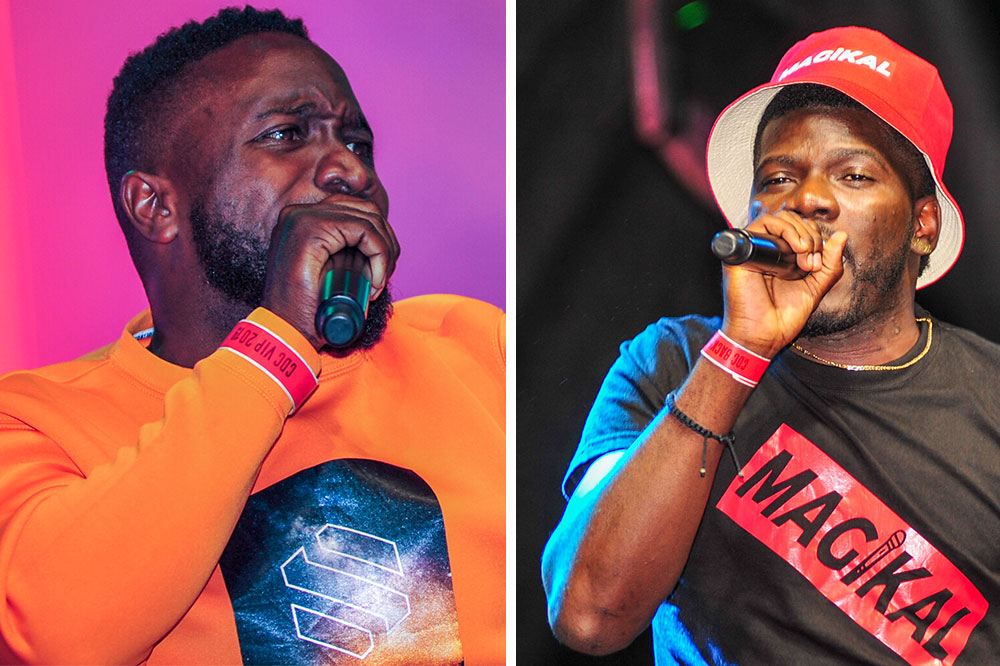 Hance and Magikal ready to defend their crowns
The reigning Ragga Soca and Soca Monarchs, Hance John and Derron 'Magikal' Rouse will face tough competition this weekend, as 11 finalists in each category attempt to wrest their titles away at the National Ragga Soca/Soca competition this Saturday, July 2.
The finalists were chosen at the "Royal Rumble" semifinals which took place on Monday, June 27 after being postponed from the weekend due to the inclement weather.
John, who won the last Ragga Soca competition in 2019 with his catchy lyrics about the "uptown party with the down town vibes" will deliver the final performance in the Ragga Soca category on Saturday.
The other artistes hoping to be crowned this year's Monarch, in order of appearance are: Kamara 'Keido' Foster with 'Party Calling'; Kevon 'Sick-O' Shallow with 'My business'; Keronna 'Keke' Samuel with 'Las Pace Mweh'; Chewalee Johnson & Jamalie 'L-Pank' Stapleton with 'Overboard'; Derron 'Magikal' Rouse with 'Progress'; Keith Currency with 'Slap Way'; Kenville 'Fonando' Horne with 'Pressure So'; Claydon 'Dymez' Roache & Elrico 'Da Pixel' Hunte with 'Life in Yuh'; Utamu 'Bongo Prime' Rose with 'Chemistry'; Ozarie Matthews with 'Sponging on me'; and Delroy 'Fireman' Hooper with 'Social Media Police'.
Rouse, the reigning Soca Monarch entered the competition for the first time in 2019 with his song, 'Bloody Hell Crazy' and was able to deliver a performance that put him above 10-time Soca Monarch winner and crowd favourite, Delroy 'Fireman' Hooper.
The first-time Soca Monarch will also perform in the final position in the Soca competition tomorrow night.
The finalists who earned the right to compete against Magikal will perform in the following order: Claydon 'Dymez' Roache & Elrico 'Da Pixel' Hunte with 'Who?'; Hance John with 'Shellings'; Sydron 'Son Son' Charles with 'Riffle Wine'; Kemmy Christopher with 'De Call'; Delroy 'Fireman' Hooper with 'Bad Demon'; Rayshorn 'Mirror Dan' Franklyn with 'Mad Government'; Keith 'Grabba Finesse' Charles with 'Place Tun Ova'; Shena Collis with 'Whining Fever'; Lornette 'Fire Empress' Nedd with 'Soca Planet'; Keith Currency with 'Chaos'; and Kemuel 'Karbon Jamz' Stapleton with 'Hard Times'.
The Ragga Soca/Soca Monarch competitions are slated to begin at 9.00 p.m. tomorrow.