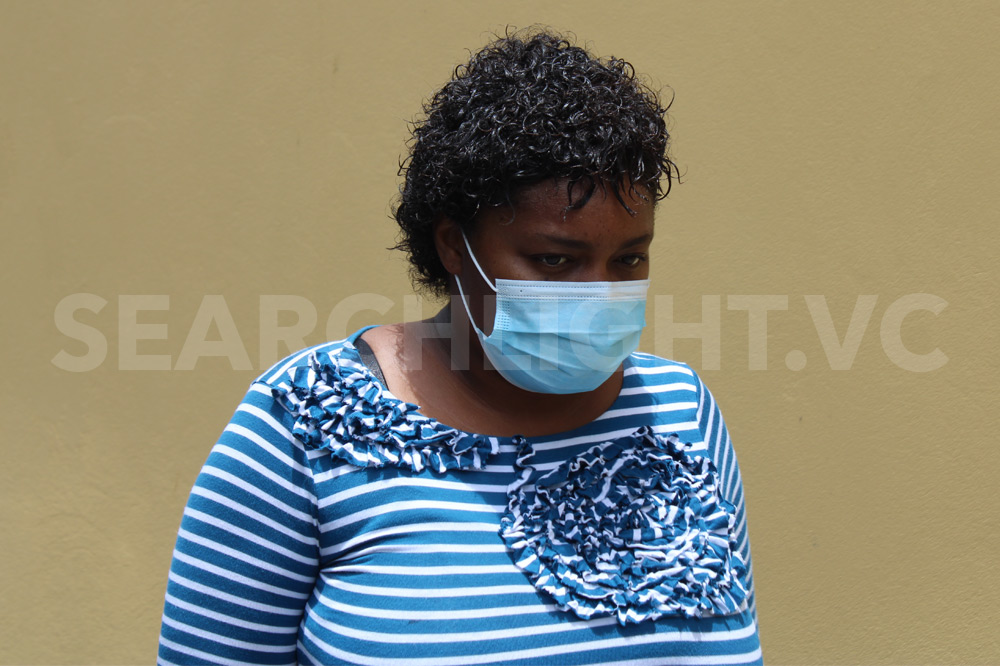 Hotel worker who stole from foreign official lucky to escape jail term after changing her plea again
A hotel worker charged in a high profile theft case escaped immediate prison time last Friday when the magistrate suspended her four month prison sentence for one year.
Maruth Francois, a first time offender, was sentenced at the Mesopotamia Magistrate's Court on May 27, after a plea in mitigation by defence counsel, Grant Connell and submissions by prosecutor, Corporal 458 Delando Charles.
The mother to a young child will be expected to keep on the straight and narrow for the next year.
If she is convicted for another offence within the next year she will be required to serve the four month prison term that she received from magistrate, Bertie Pompey on May 27, on top of the sentence received for the new offence. Otherwise, she will not serve the prison term.
Francois of Sandy Bay/Diamond first appeared at the Serious Offences Court (SOC) on Monday, May 23. She had been charged that, between May 14 and 19, at Villa, she stole US$1140 in cash, the property of Anju Sharma of Suriname (this was later amended to read that she had stolen US$1240 in cash).
According to the facts read at the SOC on May 23 Sharma works in the office of the Ambassador of India and was responsible for coordinating the visit of the President of India to St Vincent and the Grenadines.
Upon her arrival on May 4, Sharma proceeded to book rooms at the Beachcombers Hotel for herself and the entire contingent.
Francois was assigned as the cleaner of Sharma's room.
On Saturday, May 14, Sharma was on the phone with her mother who warned her to secure her money as she was in a foreign country. She proceeded to check her money amounting to US $1160, and placed it in paper in her laptop bag, that she put in the clothes cupboard.
The following Thursday, Sharma went to her laptop bag to retrieve some money to buy items as she and the First Lady of India were going out. However, she found only US$20.
On discovering this she sat for 20 minutes, not believing that the money was missing. She then informed hotel management who reported the matter to the police.
It was revealed in court that Francois no longer works for the hotel.
After first appearing in the SOC on May 23 and admitting to the theft, Francois changed her plea the following day to one of 'not guilty'. This is what caused the matter to be transferred to the Mesopotamia Magistrate's Court for hearing on May 27. However, the defendant once more changed her plea last Friday, back to 'guilty' and magistrate Pompey was tasked with sentencing her.