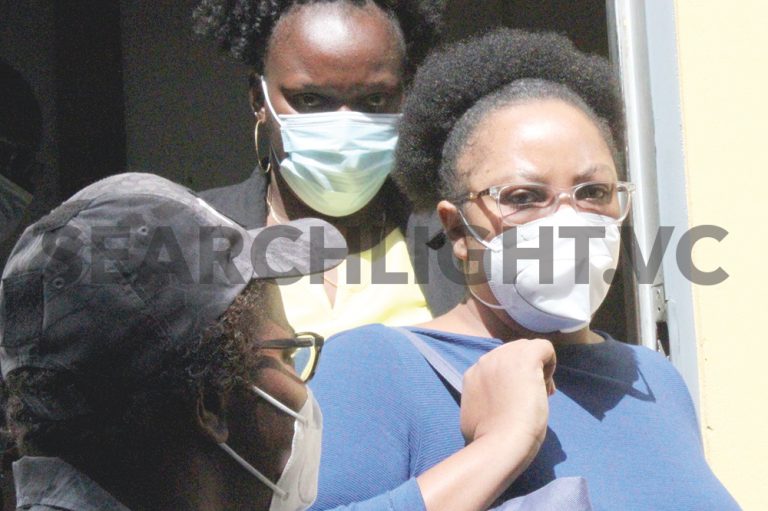 Front Page
April 22, 2022
Owia nurse on cocaine charge – Court sets bail at $200,000
A NURSE who has been charged in connection with a massive cocaine haul at the Owia clinic was granted bail when she appeared in court on April 20.
Lucresha Nanton was granted bail in the sum of $200,000 with two sureties when she appeared in the Serious Offences Court (SOC) on Wednesday in relation to the nearly 60,000g of cocaine.
Nanton is charged that, in Owia on January 22, she was in possession of 59,939g of the controlled drug, and had the cocaine for the purpose of drug trafficking.
The nurse, who was represented by lawyer Ronald Marks, pled not guilty to both charges. Chief Magistrate, Rechanne Browne also ordered that Nanton surrenders all travel documents and that stop notices be placed at all points of entry and exit as other conditions attached to the composite bail.
Permission to leave the state must be requested, and she is to report to the Owia police station every Monday, Wednesday and Friday between 6:00a.m and 6:00p.m.
The matter has been adjourned to June 20.
Nanton and what seemed to be the exhibit was escorted to the court by officers from Rapid Response Unit (RRU), including the arresting officer, Corporal 615 Lafleur Williams.
The police conducted raids in the North Windward community of Owia in the early morning of January 22 and during this operation multiple places were searched. Cocaine weighing 3623g was found in a barrel in the bedroom of Owia resident, Rodney Thomas' mother, while on the same day what was said to be approximately 54 kilograms of the drug was unearthed from the Owia clinic. Multiple persons were taken up and questioned in the aftermath of the raids but before this week only Thomas had been charged.
In total Thomas was fined $64,000; $30,000 for possession and $34,000 for possession for the purpose of drug trafficking. He paid $10,000 forthwith of the $30,000 for possession and was ordered to pay the remaining $20,000 by May 2 or spend 11 months in prison.
The $34,000 for possession for the purposes of drug trafficking will have to be collected by August 31, or one year in jail awaits Thomas.