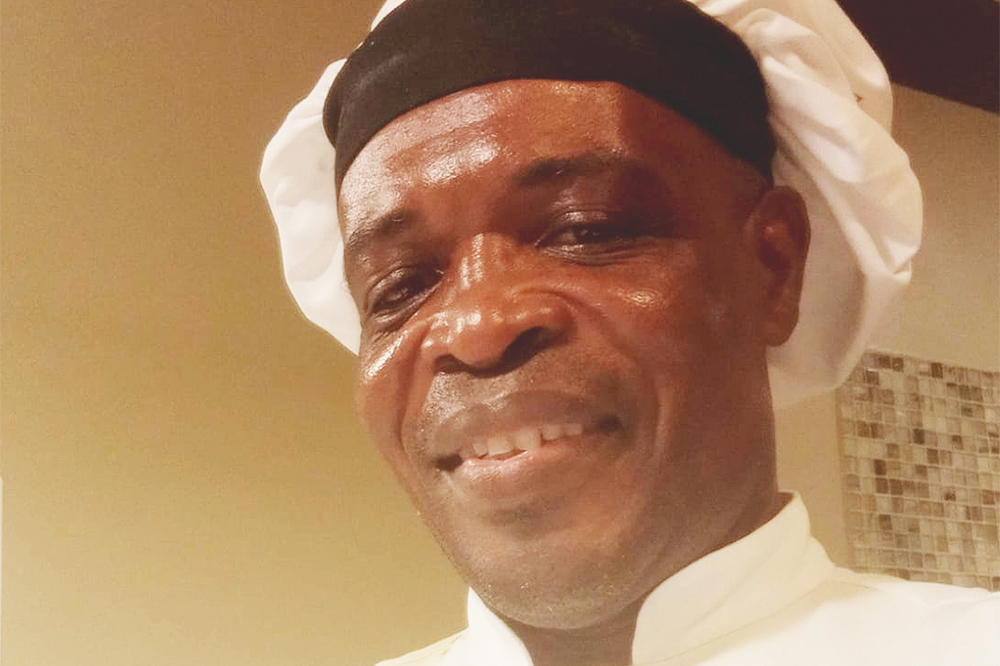 Chef calls on hoteliers to invest in their staff
Climbing the food chain
With signature dishes like dasheen risotto and plantain and sailfish crepes drizzled in honey and mustard sauce, Vincentian chef, Ken John has spent the last 35 years of his career striving always to include a local flair in his meals.
His journey to becoming a chef began at 18 years old when he made the transition from dishwasher to cook at the Aquatic Club in Villa.
And since then, the skilled culinary artist has sprinkled his passion into dishes served at various establishments both across St Vincent and the Grenadines (SVG) and on the high seas.
Now, he wishes to implore local hoteliers to invest in young persons in the hospitality industry so that they can not only become better, but become professionals that are sought after internationally in their respective fields.
"[Cooking] is something I loved from childhood. My mother had me in the kitchen making different dishes and so I grew up always wanting to become a chef.
That really motivated me in my journey," John told SEARCHLIGHT this week.
After more than three decades in the industry, he confidently proclaims that "if I have to do it over again, I would still choose to be a chef".
"I like to touch people and the hearts of people. I appreciate when they enjoy my food…it gives me a good feeling," he said.
The chef is currently based in St Lucia, at a Sandals Resort and is among the Vincentians hired who are likely to return home to work at Buccament once the Sandals Beaches Resort is completed.
Having got his start churning out burgers and fries at the Aquatic Club, chef John eventually went on to work at several establishments including Ferdie's Footsteps in Georgetown, Cotton House and Basil's Bar and Restaurant in Mustique and Camelot Inn in Kingstown.
It was at Camelot Inn that he was encouraged by his then employer, Audrey Ballantyne who made it possible for John to receive formal training in the culinary arts at Johnson & Wales University, one of the global leaders in culinary education.
"We are at a stage where some hotels would prefer to bring in an international chef to run the kitchen. And I know it's expensive to bring an International chef because you gotta pay them like $10,000 to $15,000 a month plus you have to find places to put them and so forth," he said.
"I want the message to go out; pay attention to the local people. There are people who we have here that can take up some of these jobs. Some of them may not be certified but invest in them. Send them to train, send them to get certified".
John, who is originally from Chester Cottage, also noted that times have changed significantly, and that hoteliers must pay attention to the changing International market as it is at that standard by which they are being judged.
"I'm talking about health and food safety,
talking about training for your staff… many of us just buy a building, build it over, paint it up nice and put bedroom and call it a hotel. It's much more than that," he said.
John also told SEARCHLIGHT that he is willing to work along with hotels, at a cost, to provide any training necessary for local chefs to cover different areas, including menu planning and costing, with specific emphasis on local ingredients.
He called on Vincentian hotel owners to "rise to the occasion" as the market will no doubt be transformed once other major international hotel franchises begin operation in this country.
The chef, who is a father of five, also issued words of advice for young persons in the hospitality industry to make use of the many opportunities that currently exist.
"I wish I can go back to 18 years old to start my career again because there is a lot more opportunity coming up right now in the hospitality industry," the experienced chef said, adding that people should not wait on anyone to grasp these opportunities.