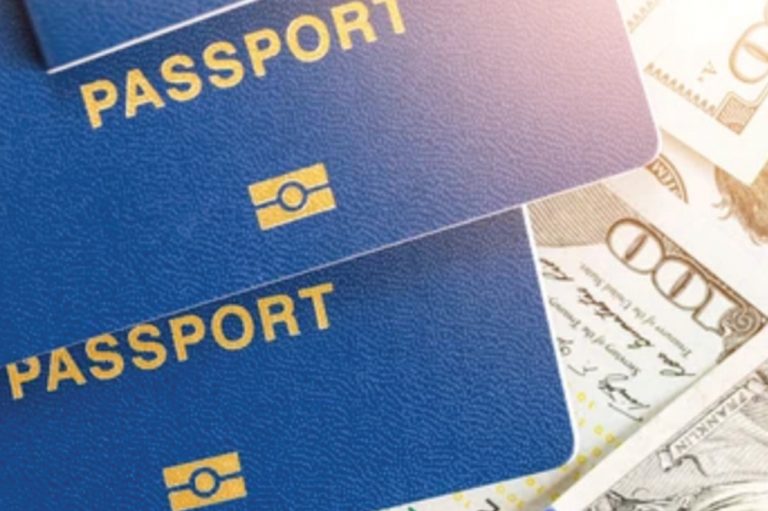 Front Page
March 18, 2022
World powers putting squeeze on Citizen by Investment programmes
THE CITIZENSHIP by Investment programme which has for years been touted by the New Democratic Party (NDP) as a game changer for St Vincent and the Grenadines (SVG) is now said to be crumbling as some world powers put up strong resistance to persons entering their territories on passports which were obtained through Citizenship by Investment (CBI).
Speaking on NBC Radio on Wednesday, March 16, Prime Minister, Dr Ralph Gonsalves reminded listeners that for the last two general elections, the CBI programme was the NDP's beacon of hope for St Vincent and the Grenadines.
In resisting the programme over the years, Gonsalves had maintained that SVG citizenship and the SVG passports should not be for sale. He had also warned that the programme was not sustainable and could bring criminal elements to these shores.
"We already know that the noose is tightening," Gonsalves stated on radio.
On February 26, two days after the invasion of Ukraine by Russia, the leaders of France, Germany, Italy, the United Kingdom (UK), Canada, and the United States (US) issued a joint statement committing to taking measures to limit the sale of citizenship which allows "wealthy Russians connected to the Russian government" to become citizens of their countries and gain access to their financial systems.
Five days later, on March 3, US Representatives Burgess Owens and Steve Cohen of Utah and Tennessee respectively, introduced in the US Congress bipartisan legislation to revoke a country's eligibility for the US Visa Waiver Program if they participate in CBI. The "No Travel for Traffickers Act" will also mandate that the US Government lists publicly all countries with CBI programs and that it co-operates with the UK and EU to eliminate Schengen area visa-free travel for countries that sell passports.
Then on March 9, the Members of the European Parliament voted overwhelmingly in favour of a legislative proposal asking the European Commission to propose a law abolishing CBI or "golden passport" schemes by 2025.
The EU proposal not only targets its member nations Bulgaria, Cyprus and Malta that currently operate CBI schemes, but also third countries whose citizens have visa-free access to the EU and operate CBI schemes with "low or no residence requirements and weak security checks…" These "third countries" have been identified in the EU Parliament resolution as Antigua and Barbuda, Dominica, Grenada, St Kitts and Nevis and St Lucia. The resolution requests that the Commission "exert as much pressure as possible" to ensure that these countries "abolish their CBI schemes" and reform Residency by Investment (RBI) schemes to bring them in line with EU law and standards.
Prime Minister Gonsalves explained that while persons from certain countries could have travelled easily on their golden passports, "the United States has practically closed their door, and to some extent Canada."
He indicated that some holders of golden passports use "all kinds of schemes to park their money in different places."
Gonsalves said according to the resolution that was passed in the European Parliament, the EU has given countries three years to abolish the sale of passports.
Failing to do this, persons from these countries will not be allowed into Europe without a visa. Gonsalves suggested that if Britain does the same thing, then everyone who does not have a visa would be in trouble.
"Who is going to buy your passport, if you can't get anywhere visa free?" the Prime Minister asked.
He commented that this could mean that citizens of countries which have CBI programs may soon have to line up for visas to enter Europe.
Gonsalves further warned that persons who hold golden passports may not be granted visas at all.
He said while the NDP wanted to solve every problem with the sale of the Vincent and the Grenadines passport, his administration has set out on a more sustainable path.
"I ain't get no citizenship by investment money, to artificially inflate me," Gonsalves commented.
He also expressed the opinion that "nothing beats experience and nothing beats doing things the solid way."