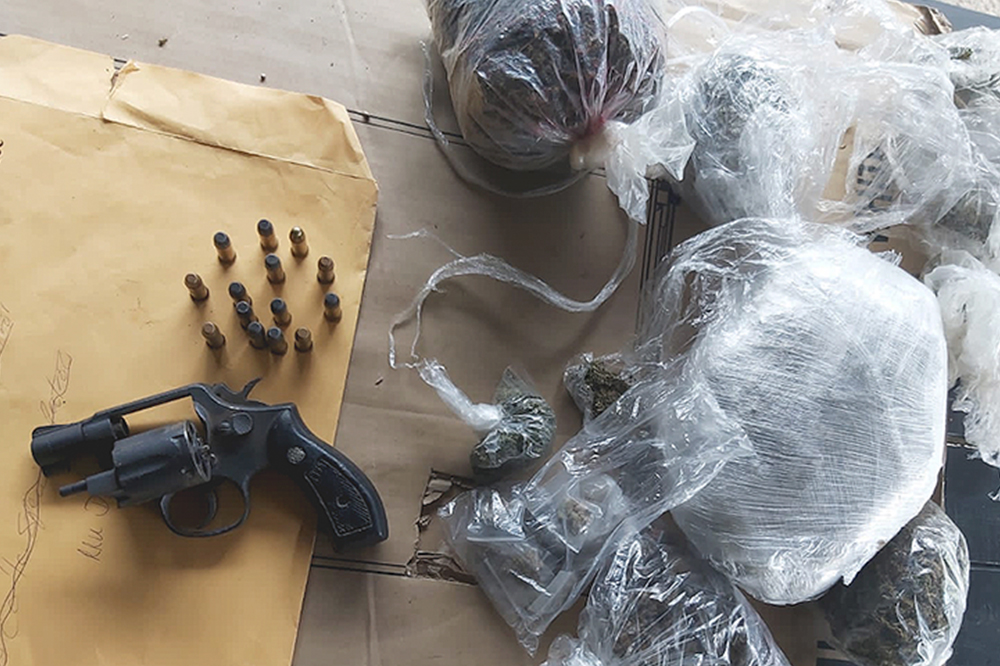 Front Page
February 22, 2022
Police find gun, ammo, ganja in abandoned houses at Paul's Avenue
The Rapid Response Unit (RRU) of the Royal St. Vincent and the Grenadines Police Force (RSVGPF), last Friday February 18 conducted a series of raids in Kingstown which yielded the seizure of a quantity of marijuana, one .38 revolver and 14 rounds of .38 ammunition.
The police said the illegal items were discovered in abandoned houses in Paul's Avenue; however, no arrests were made but investigations are being carried out.
The RSVGPF said it is once again calling on citizens who have illegal firearms in their possession to hand them over to the police. Failure to do so will result in prosecution.