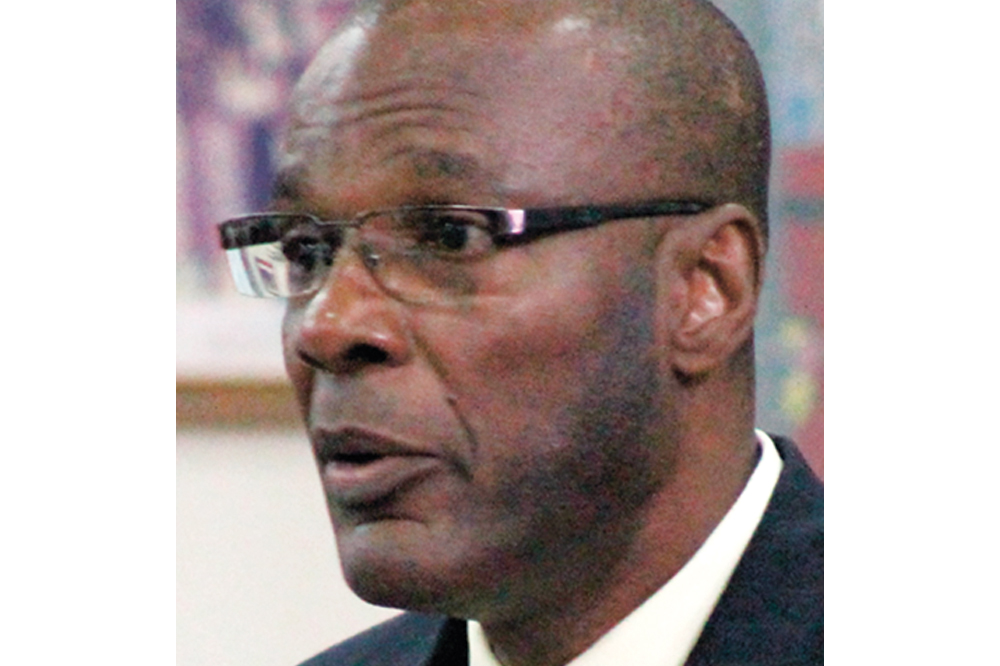 Front Page
February 4, 2022
Opposition MP pleased with housing project at Lowmans
Parliamentary Representative for West Kingstown, Daniel Cummings, said that he is very, very pleased with the quality of the houses that have been erected for residents of Rose Place who are to relocate to Lowmans Bay to make way for the Kingstown Port Modernisation Project.
The Member of Parliament (MP) on the opposition benches gave this endorsement while speaking on Nice Radio one day after a ceremony was held in Lowmans on January 31, to officially hand over the dwellings to residents affected by the port project.
"…The housing scheme built at Lowmans is of a good quality, there is no doubt about that. The infrastructure is fine, the roads are put in properly, concrete roads, the electricity, telephone facility, water, all in place so that people, the residents who are going to be there have the basic infrastructure and the houses are of a pretty decent standard," he concluded.
Cummings noted that residents at Rose Place have had to use a communal toilet and washing facility.
"They all have to use a common bathroom, washroom and a common washing facility there in Rose Place, and that over the years has created quite a bit of social issues. Each house now boasts of a proper bathroom with septic tanks so that the treatment is there," the MP noted.
"When it comes to waste and waste water, this is a tremendous improvement on what exists in Rose Place," he added.
He also complimented the tiling of the bathrooms and the way the kitchens were constructed.
Cummings said that there are issues, citing as an example the duplexes which have compounds that are separated by a wall. In some cases persons who don't see eye-to-eye are apparently lamenting at having some people as neighbours.
"One only hopes that these seemingly small matters can be sorted out because I've urged these residents to try to live in harmony," as well as to keep their environment clean, and lift the standard, he advised.
"They are being placed in an environment which is superior to where they have been for many years and one hopes that given this new dispensation they themselves would lift their game and live as better citizens and co-operate with one another."
Cummings,who has previously not been as supportive of the project, mentioned spoke about some other finishing work to be done, including completion of the road network.
"…but the Government felt it necessary to have a ceremony to show-off. Well, maybe that is their right, but the simple reality – there is still work to be done before people can move into the house," he said.
The assistant project manager of the Port Modernisation Project, Lenski Douglas, on Monday sad that the residents were being given letters confirming the offer of their lots, and detailing the procedure to follow to have the utilities connected. He said they also have to sign an occupancy agreement for the structure, but once those three items are completed then the resident will receive his/her key and can then relocate to Lowmans.
"We anticipate that this process would take up to at least the end of March of this year," Douglas had stated.
Cummings commented, "What is pleasing is that they have expressed the desire to assist these people in moving from Rose Place to Lowmans Bay, that is to say providing them with some transport mechanism to move their personal belongings to Lowmans and to take from the structures what is salvageable."
The MP said that the residents are not permitted to construct on the new premises but, perhaps they may be able to sell what they salvage before the structures they now occupy are demolished.
"But the bottom line is I am on record as saying, and I totally commit to that statement, that I am very, very pleased with the quality of houses that have been erected for the people who they are moving from Rose Place to Lowmans Bay," he told the radio host.
Cummings also complimented the picturesque nature of the area, and rated the water quality as being better than what they contend with at Rose Place.
On the other hand, there remains items to be addressed, according to Cummings, who claimed that there are still persons who qualify for houses and were not offered.
"I don't know what the reasons are but I am pursuing this matter with the powers that be to make sure that justice prevails," he said.
Further, he reminded that the next items concerning the resettlement, namely those involving businesses, and others making a livelihood on the beachfront, are just as critical.