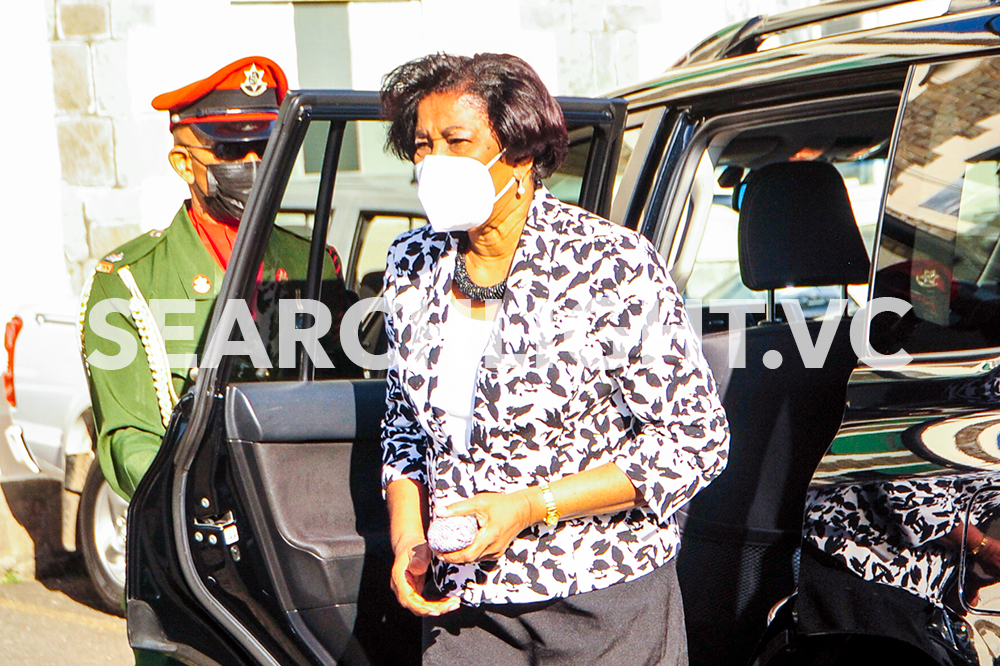 Front Page
January 11, 2022
Debate on the 2022 Budget begins
The 2022 Budget presentation officially began yesterday afternoon after having been delayed twice before.
Finance minister Camillo Gonsalves delivered his four-hour address in Parliament yesterday afternoon, following the traditional Throne Speech by the Governor General, Dame Susan Dougan.
The initial date for this year's Budget presentation was December 13, but this was pushed back to January 3, the first working day of the year to accommodate the state funeral of former Prime Minister Sir James Mitchell.
It was again postponed and rescheduled for yesterday, January 10.
The Estimates of Revenue and Expenditure were presented and passed on December 13 and amounts to EC$1,329,340,860 — a 9.6 per cent increase over the approved 2021 Budget, excluding the subsequent volcano related appropriations that were made later that year.
Recurrent expenditure for 2022, inclusive of amortisation and sinking fund contributions amount to EC$931.9 million while capital expenditure is estimated at EC$397.5 million.
Financing for the 2022 Budget is expected to come from a Current Revenue of EC$677,586,000 and capital receipts totalling EC$651,832,860.
The Budget debate is expected to begin today and continue throughout the rest of this week. Opposition Leader, Dr Godwin Friday will be the first parliamentarian to make his contribution to the debate this morning.