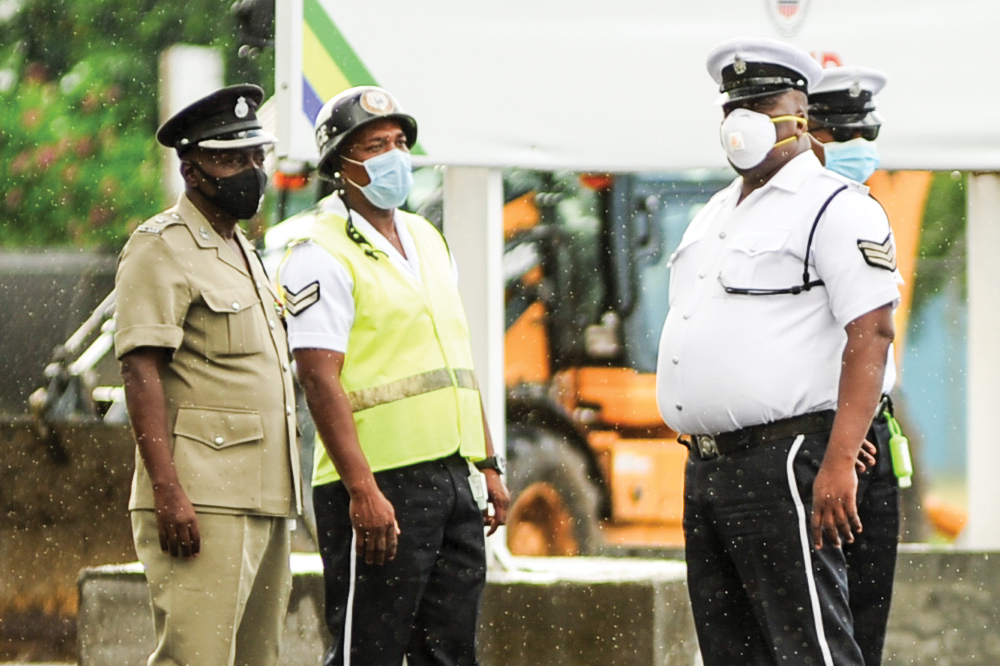 Front Page
November 5, 2021
Traffic department pleased with motorists on Arnos Vale bypass
Members of the traffic department of the Royal St. Vincent and the Grenadines police Force(RSVGPF) have expressed satisfaction with the conduct of drivers to date as they traverse the Arnos Vale by-pass road, across the decommissioned ET Josua Airport.
The department has placed a number of road markings to guide drivers on the proper use of the road as students from the Girls High School and the St Vincent Grammar School prepared to resume in-person learning in temporary buildings on the old airstrip.
Head of the Traffic Department Superintendent Kenneth John, along with other members of the department, were on hand Wednesday morning to observe how the flow of traffic was progressing.
In response to a question, John said "We are very pleased with what we have seen to date. The drivers have been very co-operative."
Scores of motorists and pedestrians use the Arnos Vale by-pass, and that number has increased now that students are in attendance at the two temporary schools erected on the old airport tarmac.
Two covered bus stops are among the new additions to the decommissioned airport tarmac to aid commuters needing public transportation.
The traffic department plans to continue to monitor the situation, and make any needed adjustments, to ensure the safety of users including students, teachers and ancillary staff now occupying the new school buildings.