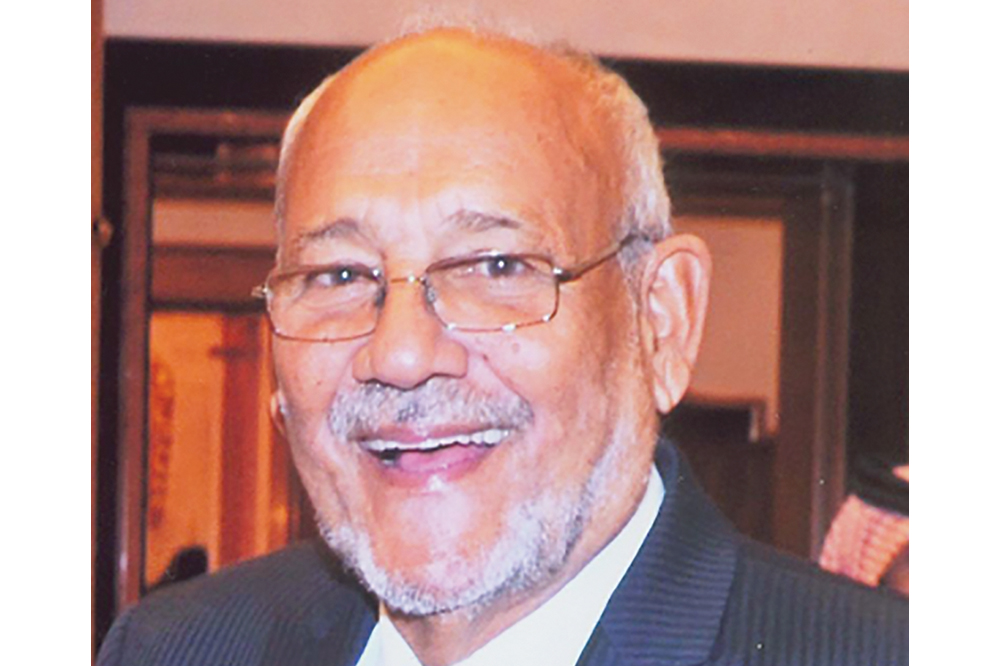 Front Page
November 2, 2021
Sir James diagnosed with dengue
The medical staff treating former Prime Minister Sir James Fitz-Allen Mitchell has confirmed that he has dengue hemorrhagic fever, which is causing other health issues.  
Sir James has been hospitalised at the Milton Cato Memorial Hospital(MCMH) after being transferred via Medevac vessel from the Bequia Hospital on Saturday night.
The 90-year-old former Parliamentarian has recently been battling an onslaught of health problems. 
Firstly, he had a fall four months ago, and from there other issues cropped up. He was receiving treatment, until he was recently discovered to have gallstones. He was experiencing pain and vomiting. 
The vomiting become more intense, resulting in his transfer to hospital on the mainland. It was then discovered that he had a urinary tract infection. 
His daughter Louise Mitchell, said yesterday that her father is coping with kidney failure, that there was some evidence of a chronic renal failure, and he had an enlarged prostate. 
However, the doctors treating him received confirmation of dengue. 
According to them, "all of those issues that I mentioned- the kidney issue, the bladder issue- they're all related to the Dengue," his daughter revealed. 
"Now that they know he has Dengue, they know that has been the cause of all of those organs being affected," she said, "So now that there is this diagnosis, they can treat him much better because they know exactly what they're dealing with."
"He is looking a bit brighter this afternoon than he did earlier today. He's communicating very well and he has lots of praise for the doctors and nurses that have been looking after him and he is very grateful for all the love and support he's getting from people," she also disclosed. 
"From time to time I go through his phone, and read him all his messages, and he's always happy to hear from people," she said. 
Sir James, Bequia born and raised and trained as an agronomist, became a Parliamentarian at age 35. He served as Prime Minister of this country from 1984 to 2000, at the head of the New Democratic Party(NDP), which he founded in 1975.