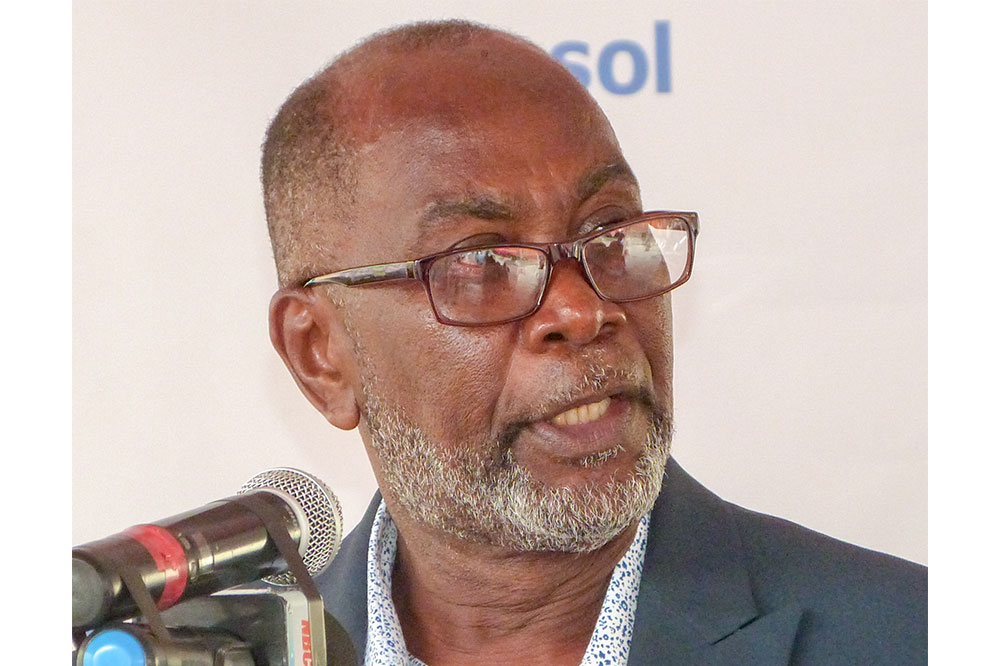 Front Page
October 12, 2021
Leacock calls for teachers to consider getting vaccinated
Member of Parliament for Central Kingstown, St Clair Leacock, is calling on teachers to reconsider their position on vaccination.
Leacock, who was speaking on Nice Radio last week, expressed the view that every Vincentian family has had a covid experience, given the rise in the number of positive cases, the rapid increase in the number of deaths, and the healthcare system being overwhelmed by this latest spike. 
"I believe in that background that our teachers really have to see and make a decision beyond the personal and be willing to look at what is the public good," he said.
Leacock, who is vice president of the New Democratic Party (NDP) noted that he still fully supports his party and president's view that they will not go the route of making certain things mandatory. 
However, he stands by his own conviction that "It cannot be in the best interest of St Vincent and the Grenadines that you have a classroom of 30,40 students, 15, because some classes are small or large, and that we may have in the classroom, interfacing with our children, people who are not vaccinated or who have not been tested to be negative". 
"And it will therefore best serve the nation's interest that the president; and he may well be doing this, work even harder to convince teachers that they be vaccinated in their own self interest, in their families' self interest, in the students' self interest and the nation's self interest," said Leacock who is fondly referred to as Major. 
Most students across the nation have been unable to return to the physical classroom since December 2020 due to a spike in COVID-19 cases over the Christmas season. 
Yesterday marked the second of three days of members of St Vincent and the Grenadines Teachers Union (SVGTU) withdrawing their service from online teaching in protest at the government's vaccine policy which now places teachers among frontline workers who must be vaccinated against COVID-19 or be tested regularly in order to continue working in that field.
Leacock said that "If we do not, at this time, lead by example, the covid outcomes in St Vincent will be catastrophic. Many of our children will fall ill, schools will be further disrupted, it will no longer be a choice of whether we have virtual or blended or unblended, or divided or undivided, whether schools open in October or December or whenever it is. It will simply be that there will be no school".  
He said that businesses are likely to face the same fate, adding that as a business owner, all of his workers have taken the initiative to get vaccinated to work on the frontline.  
"…This is a clear statement from me, St Clair Leacock, asking our teachers to give further consideration to their position and vaccinate themselves and protect themselves and protect the nation's children. St. Vincent deserves that. That is, in my mind, the best moral decision at this time," he said. 
The long-standing MP added that: "my position is one that may cause me votes but, so be it. I cannot be looking at St Vincent's outcome for what is best for Major, or what is best for just a particular party in the whole exercise. It has to be what is best for St Vincent and the Grenadines. And when I listen to all that's happening around the world, vaccination is the way to go at this time". 
As at the time of going to press there were more than 1280 active COVID-19 cases and 38 covid deaths in St Vincent and the Grenadines.