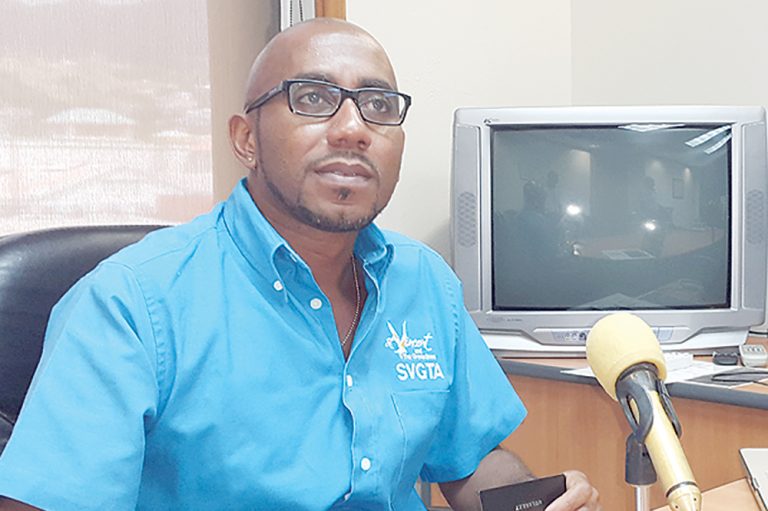 Front Page
October 5, 2021
Three international flights expected to land on same day
The Argyle International Airport (AIA), will this month see three international flights landing on the same day for the first time, even as local health authorities continue to navigate the latest COVID-19 spike.
Glen Beache, the chief executive officer of the St Vincent and the Grenadines Tourism Authority (SVGTA) told SEARCHLIGHT yesterday that Virgin Atlantic's inaugural flight to SVG and the resumption of Caribbean Airline flights from New York were both on the cards for the month of October.
Local tourism authorities announced this year that international airline Virgin Atlantic will make its inaugural flight to St Vincent and the Grenadines (SVG) on October 13.
This will also mark the beginning of a twice-weekly service on Wednesdays and Sundays from the Heathrow International Airport in London, England to SVG.
Caribbean Airlines is also expected to resume direct flights to and from the JFK International Airport from October 20.
Though American Airlines (AA) has already resumed a Saturday flight to SVG, it is also expected that the airline will recommence its twice weekly flights (Wednesday and Saturday) this month as well.
"I think October 20 is the first time that we're gonna have three international flights coming in… you have Caribbean Airlines, American Airlines and you have Virgin…," Beache said, while adding that officials at the Ministry of Health are already looking at different ways to make the passenger arrival process at AIA go more swiftly.
When SEARCHLIGHT spoke with Chief Medical Officer, Dr Simone Keizer-Beache last week, she revealed that local health authorities were piloting several new protocols for international arrivals.
These new entry protocols being explored may see travellers providing documentation for verification before boarding a flight to SVG, and PCR testing being done at a different location rather than at the AIA.
Since the beginning of August, this country has experienced a spike in positive COVID19 cases.
As at October 3, there are 1150 active cases and 28 COVID19 related deaths.
The SVGTA's CEO expressed the belief that many people are still not grasping the extent to which this ongoing health situation is connected to theirs and the country's financial well-being.
"…That's gonna be a part of what moves us forward to really getting back our tourism and getting everything back in order…I think so far we've managed it well but what it comes down to is — it's gonna come down to how many people get vaccinated…" Beache said.
He also noted that vaccination numbers and load factors also play a deciding role in when airlines choose to fly to a destination.
Beache added that, "the last thing I would want is for us to lose the international flights again. It will make it very difficult in terms of everything. So health is connected to your wealth if you want to call it that, and the sooner we can get back to some sort of normalcy, the better it would be for all of us".
When asked whether the threat of losing international flights existed, Beache told SEARCHLIGHT: "The situation is too fluid for me to plain out say no, there's no chance".
"There's always a chance of us losing the flights," the tourism official said, while noting that the market was competitive and the bottom line is essentially how financially feasible it is for these international carriers to come to SVG.
Beache said "nobody is flying into St Vincent and the Grenadines because they love us. AA and none of them are flying in because they have a soft spot for St Vincent and the Grenadines. They're flying in here because they can make money. That's what business is about. We want them to fly in to not only bring Vincentians home but visitors also, tourists".
While flights from Virgin Atlantic, Caribbean Airlines and American Airlines are on track for October, the head of the SVGTA told SEARCHLIGHT that Air Canada's return has been pushed back from November 1 to December 6.