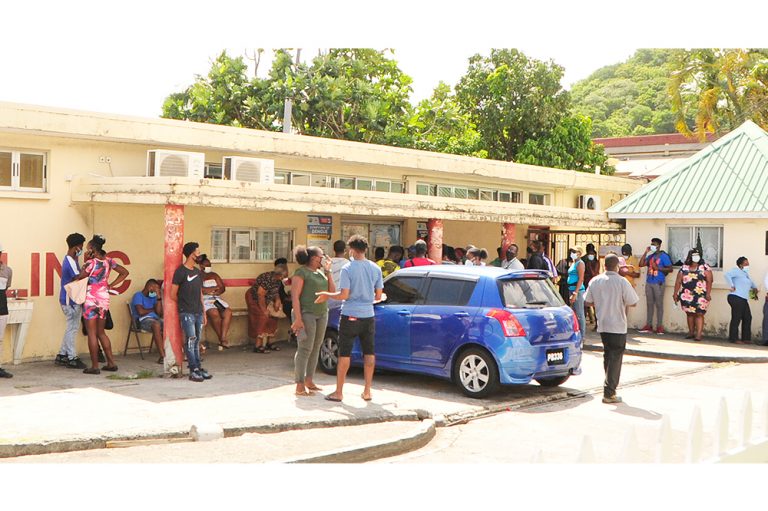 Front Page
October 5, 2021
Scores assemble at Kingstown clinic for Covid testing
ON MONDAY, SCORES of persons were seen standing outside the Kingstown Health Clinic to undergo PCR testing, several of them told SEARCHLIGHT.
One person divulged that he was there as a result of contact tracing, having come into contact with a COVID-19 positive individual.
Those awaiting testing included workers from a number of government departments, and the Kingstown Town Board. The crowd of around 150, had begun to assemble from early morning to ascertain their COVID-19 status as the country continues to battle a spike in the number of cases and deaths.
Two persons were asked if they are vaccinated; the response from the first was ,"Why should I take the vaccine?" and the other answered, "Vaccinate for what?"