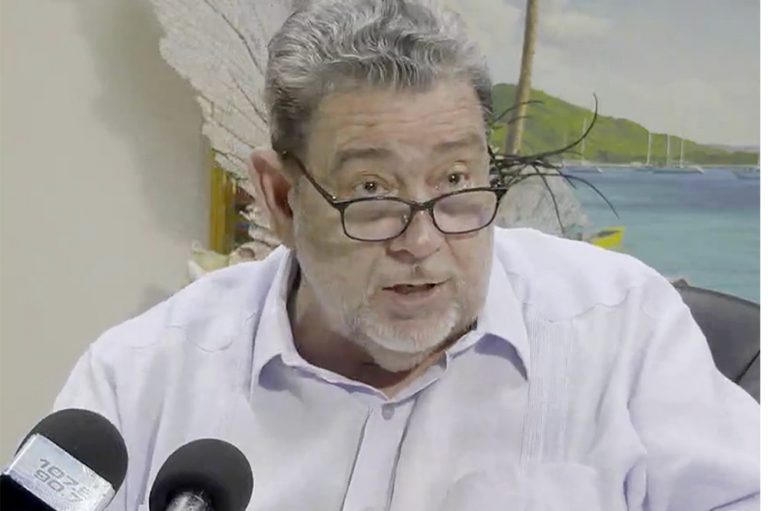 Front Page
September 3, 2021
Contingency plans being put in place ahead of planned nurses' strike
While Prime Minister Dr Ralph Gonsalves is hopeful that a majority of nurses will not heed the call to go on strike next week, the government is taking nothing for granted.
So a layer of contingency plans is being put in place to enable the health care system to function.
"…Our responsibility is to make sure that we have the health service being properly run; we are confident that thet bulk of the nurses… and doctors will be on duty, but we are making contingency arrangements just in case," Gonsalves said on NBC radio on Wednesday morning August 25, where he addressed a range of issues including the planned strike by public servants that would include essential service workers.
The September 7-10 strike has been called by the Public Service Union (PSU) after a meeting on August 2, of the general membership, followed by a meeting of nurses on August 18, President Elroy Boucher said last week.
Gonsalves commented on the NBC programme that persons may be asking "…what if people don't turn up to work" and pointed out that there are a number of elements to the contingency plans that were being mapped out.
"We can bring back retired nurses; there are some SET nurses who we can redeploy; there are some other persons whom we can hire who are nurses because remember …that we have trained more nurses than …the state system could employ; and then of course I've put in a request for… 20 Cuban nurses," the Prime Minister outlined.
The union has staged protests in Kingstown alongside the New Democratic Party (NDP) and other private citizens, against the Public Health (Amendment) act which was passed in Parliament in the early hours of August 6, that requires certain front-line workers to be vaccinated. However, there are certain protocols accompanying the measure that would allow for persons who do not wish, or are unable to be vaccinated to be tested regularly at their own expense.
In the wake of passage of the amendment, the union decided to serve notice of a strike that would include essential workers "to force the government to listen to the people" Boucher had explained.
But the Prime Minister said that "Most people in St Vincent and the Grenadines think that the strike is wholly unreasonable, wholly unreasonable, and they see this thing as politics".
He is urging the nurses, doctors and public servants to disregard Boucher who he said as leader of an independent union had called on the union membership to vote for the NDP in the 2020 general elections.
"This is a free and democratic world you know, you give your notice to the executive- to the Governor General as required by the Essential Services act for your 14 days, that's fine, but don't think I'm going a sit down and don't deal with my responsibility," Gonsalves said, pointing out that the bulk of public servants do not belong to the PSU.
Recounting his decades of service for workers at home and abroad, including unpaid work in the labour movement, the Prime Minister said "… who want to play politics with the union may play politics with the union, but not with the workers.
"I'm pleading with the workers, I am asking them to stay focused let us work through all of these problems; we got too many problems, let us work through it in the public interest please, please, please don't allow vanities to get hold of you."