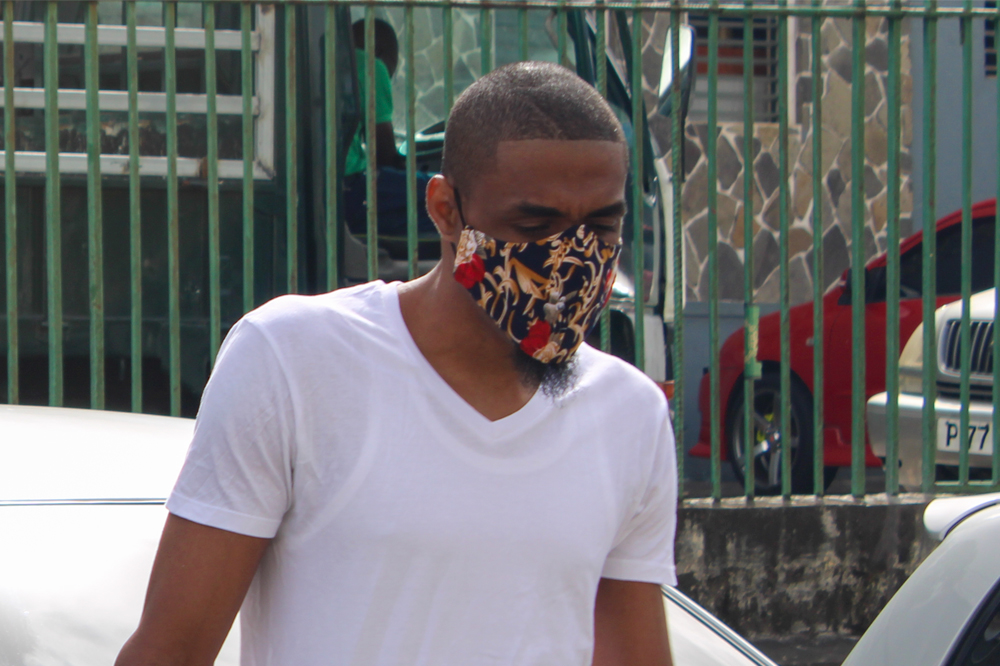 Man who set wife on fire jailed for 35 years
A BIABOU MAN who has yet to show remorse for dousing his common law wife with gasoline and lighting her on fire; has been sentenced to 35 years in prison for murder.
Monique Clarke, a 45-year-old domestic of Biabou, languished at the hospital for 10 days before succumbing to the burns that covered more than 70% of her body.
Before her death she told no fewer than three persons that it was Pedro Ashton, with whom she lived in a common law union, who was responsible for her injuries. Those to whom she revealed this were her young son, her sister and the police.
Ashton had a full trial, and the jury convicted him based on the evidence that they heard. However, the now 37-year-old man is still maintaining that he did not commit the act, and that he doesn't know how Clarke came to be on fire.
Nevertheless, the court has accepted the version of events as put forward by the prosecution, represented by crown counsel Rose-Ann Richardson.
On the night of the incident in August 2017, the couple went to karaoke at a neighbourhood bar. After the session they returned home, at which point Ashton asked for sexual intercourse, which Clarke refused. She told him that she did not enjoy engaging with him when he was drunk. Ashton is also said to have asked her for money to return to the shop, but his common law wife did not give any to him.
It was at that point that he left the house,returned with a container of gasoline and poured it over her body, and set her afire. He left, closing the door behind him.
Clarke managed to go outside where she kept drums of water, and she used this to douse the flames on her body.
"Her young son, heard the commotion and he emerged. He saw his mother whose skin appeared to be wet. He could smell burnt clothing, burnt hair, he could also smell gasoline. He helped his mother by pouring more water over her," Justice Brian Cottle revised, at the High Court on July 23.