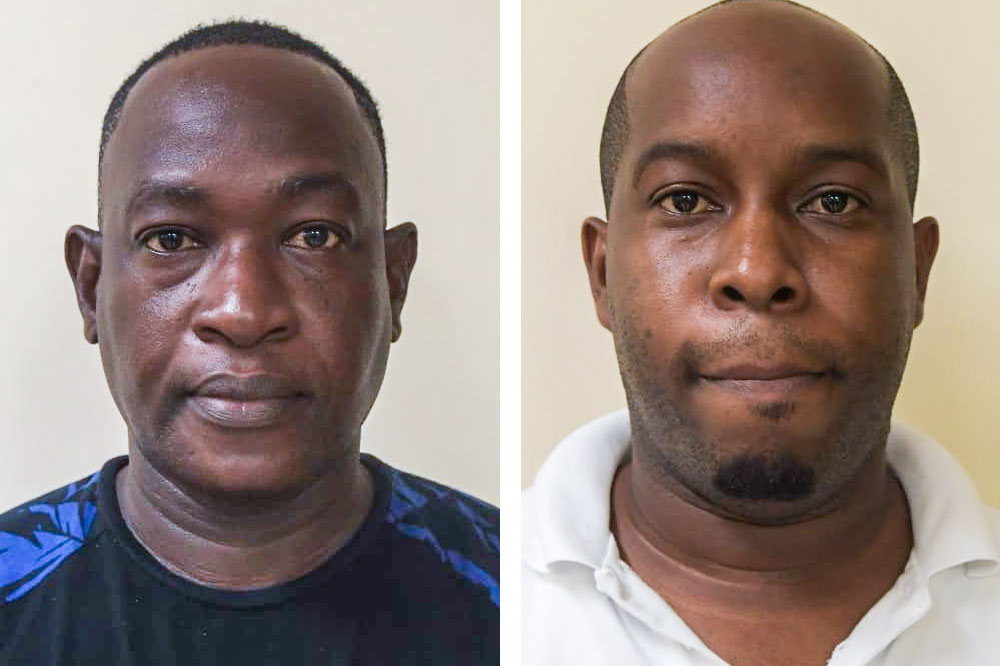 Two charged in forged COVID19 vaccine certificate case
A CLERK AND a chef have been charged with forging a certificate of Covid-19 vaccination.
Thirty year old Jeffton Lewis, a resident of Diamond and clerk reportedly at the Argyle International Airport (AIA), along with 51 year old chef Gabriel Hutchins of Harmony Hall appeared at the Serious Offences Court(SOC) on Wednesday, July 14.
The two were charged that they, between January 1 and July 10, at Stubbs, did make a false instrument, namely a certificate of Covid-19 vaccination, in the name of Gabriel T Hutchins with the intention that Gabriel Hutchins should use it to induce Gail-Ann Pierre, employee of the Mustique Company, to accept it as genuine and by reason of so accepting it, to do some act or not to do some act, to her own or any other person's prejudice.
Hutchins and Lewis, who are represented by counsel Grant Connell, both entered not guilty pleas to the offence.
The two seemed to be on station bail and this was allowed to continue.
They will next appear in court on July 23.
In a SEARCHLIGHT article published in June, it was revealed that Vincentians could be buying forged COVID19 vaccination certificates for between $250 and $1,500. At that time, the Commissioner of Police, Colin John, had confirmed that the police were investigating at least two cases of suspected vaccination certificate forgeries.
This had prompted the Ministry of Health to begin the process of verifying previously issued vaccination certificates, and replacing the existing cards with more secure ones.
A legal expert has said that according to Section 245 of the Criminal Code, Cap 171, of the Revised Laws of St Vincent and
the Grenadines 2009, a person found guilty of making or using a false instrument could be imprisoned for a maximum period of 10 years.