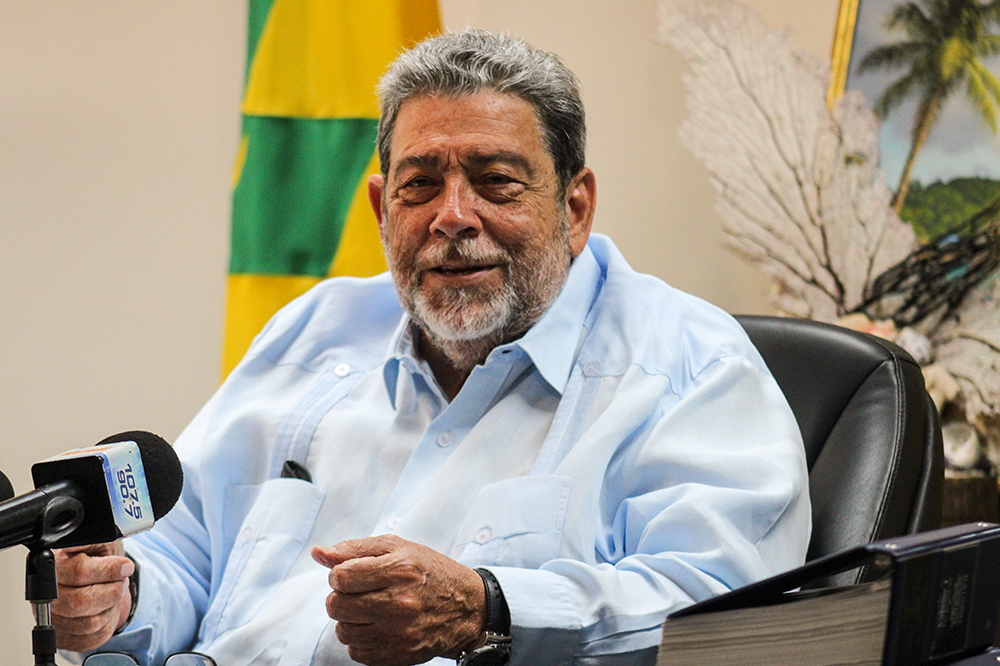 Vaccine lotteries to roll out soon
Parcels of land on the Windward side of the country will be up for grabs sometime soon as the government of St Vincent and the Grenadines (SVG), implements a strategy being utilised in countries across the world to increase COVID19 vaccinations.
Prime Minister Dr Ralph Gonsalves recently announced that two raffles will take place with the prize being two parcels of land at Diamond.
"…and we are in conversation with the National Lottery to do a lottery draw with the persons who are vaccinated, being the persons who can participate in the draw," Gonsalves said on NBC radio yesterday as he commented on the current situation regarding the COVID19 vaccination.
Vaccine uptake has been low for some time in SVG, with less than 10 per cent of the population having been fully vaccinated since the rollout of the vaccines in February.
Other entities are also seeking to introduce incentives for people to become vaccinated.
This includes the Mustique Company Ltd, who reportedly will introduce a lottery draw for vaccinated persons. The initiative is open to the entire community of Mustique and will give persons a chance to win three prizes: EC$5000, EC$3000 and EC$1000.
According to a notice from the company, "anyone vaccinated before the end of Wednesday 30th June will be entered into this week's draw. The winners will be announced on Friday, 2nd July".
According to latest research efforts, vaccine lotteries, as these incentives have been dubbed, can prove very successful in increasing vaccine uptake in countries.
Robert Williams, a Canadian clinical psychologist said research suggests that lotteries can have an impact in behavioural change.
A report from the cbc.ca quotes Williams as saying that "many of us have good intentions of exercising more or giving up smoking or saving for retirement because of the long-term benefits these produce…the problem is that many people don't end up doing anything about these aspirations because the reward is a dissonant long-term one".
Immediate financial incentives however, have a different impact.
The professor noted that people respond well to concrete, short term financial rewards, so lotteries and other financial incentives will generally motivate people.