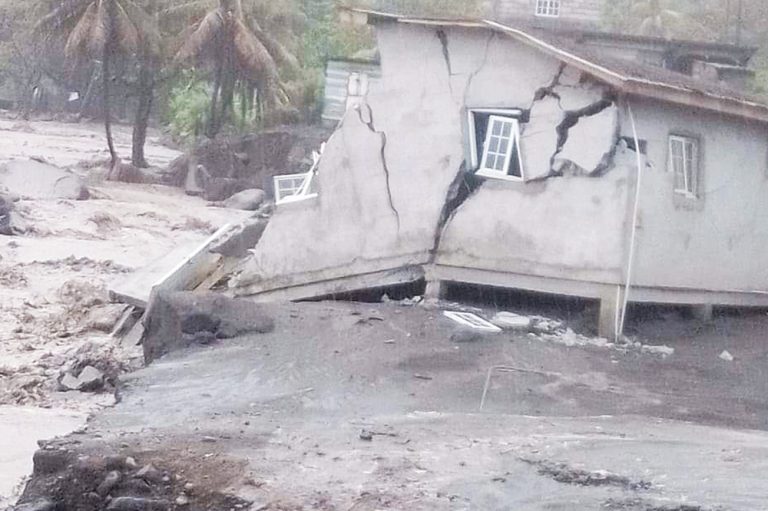 Variable weather expected into weekend
An improvement is expected in the weather today after passage of tropical wave which generated cloudy to overcast skies and triggered moderate to heavy showers and isolated thunderstorms across St Vincent and the Grenadines (SVG) yesterday.
As it progresses westward, lingering instability would allow cloudy conditions to persist accompanied by pockets of showers and isolated thunderstorms. Improved conditions are likely today, a weather report states; however, patches of moisture from an approaching tropical wave could trigger some isolated showers. This wave should affect SVG on Saturday with an increase in activity likely early Sunday. Residents should remain alert. The St Vincent and the Grenadines Meteorological Service will continue to monitor the progress of the wave and issue the necessary updates/advisories.
Moderate to strong(25-40km/h) east south easterly trades are currently crossing the islands. This pattern should decrease(near 35km/h) and become easterly on Friday. An east/ south easterly flow is anticipated again by late Saturday as the wave axis crosses the island chain.
Seas are currently moderate, peaking to 1.5m on western coasts and up to 2.5m on eastern coasts. Small craft operators should exercise caution for above normal sea swells and gusty winds. Seas could return to slight to moderate(1.2m-2.2m) as early as Saturday evening. An improvement to the haze condition is likely on Saturday, however concentrations could thicken late Sunday behind the approaching wave.