Posted on
Arrowroot farmers receive final payment today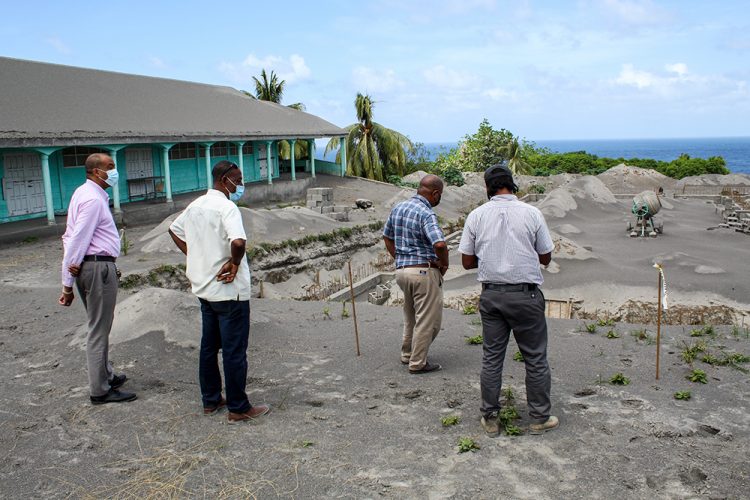 SOME ARROWROOT farmers may have lost a good portion of their 2021 crop, but they are all receiving a final payout from government today.
Manager of the Arrowroot Industry Association, Selmon Walters, said that in excess of E$1.7 million in compensation is being paid to farmers and this started last week.
He said at the time when La Soufriere erupted violently on April 9, around 50 per cent of this year's crop had been already harvested. Some farmers had delivered their rhizomes to the factory at Owia, but were forced to flee to safety when the order was given to evacuate.
Farmers who had rhizome that were still not harvested when the volcano erupted are receiving 75 per cent of their 2020 sales, while those who had already harvested all their rhizomes, are receiving payment for their full crop at the association's offices that were relocated temporarily to Georgetown.
The eruptions destroyed the factory at Owia, giving urgency to work that had already started on the construction of a new plant at Orange Hill.
But, work on that facility which is being financed by the Government of India through the United Nations Industrial Development Organisation (UNIDO), had to be halted when the volcano blew its top.
A team from the local contractors Minute Made, along with officials from UNIDO and the Ministry of Agriculture, visited the site just over a week ago to assess the damage to "determine what impact the volcano had on the actual project itself," Acting Chief Agricultural Officer, Renato Gumbs said.
"This project is very essential to the future of the arrowroot industry," he added.
The project's two components are being done by a French company and Minute Made, which has responsibility for the foundation work and slabs.
Byron Lewis, a consultant with Minute Made, said while they had a six months' time frame to complete the project, and this will have to be further extended due to the delay caused by the volcanic eruptions and the damage done on the construction site itself.
This included damage to equipment and supplies when the ash-laden roof of the storage building caved in.
Lewis said that a lot of work is required to get them back to the stage they were at when the explosive eruptions began.