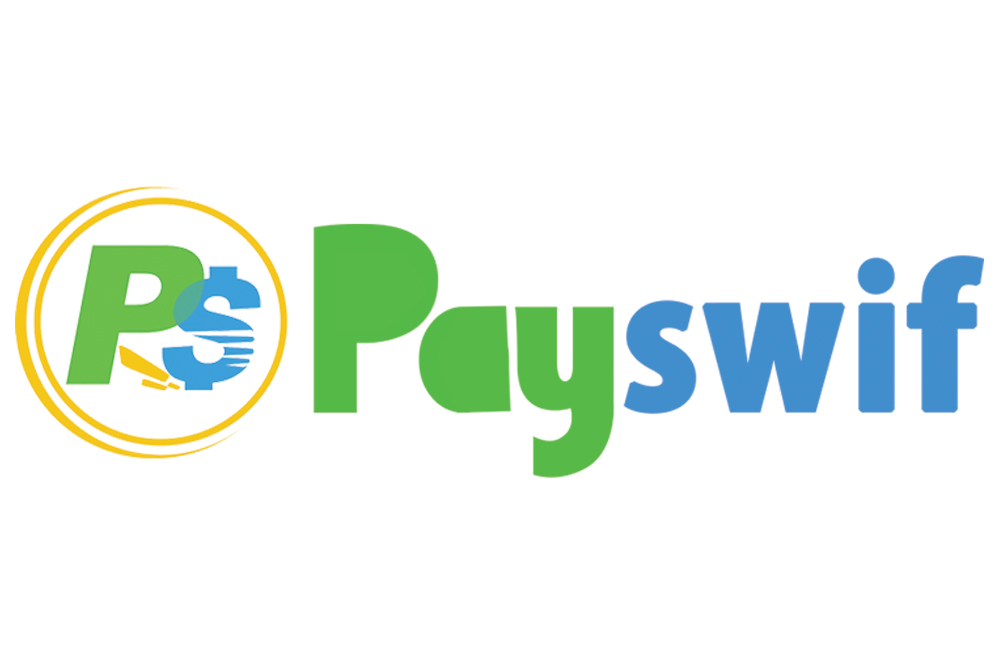 Local banks discontinue service to Payswif
by Lyf Compton
 
Persons overseas who have been using the Payswif digital application to send money to relatives, friends and businesses in St Vincent and the Grenadines (SVG) can no longer do so.
This, as two local banks discontinued banking services  to Payswif because of regulatory concerns.
"Recharging or receiving payments using a debit or credit card or Paypal are currently unavailable. Withdrawals to some financial institutions (BOSVG, Republic, Paypal) are currently unavailable," a notice posted on May 18 on the Payswif's Facebook page reads.
Payswif's electronic money transfer service allowed persons overseas to use their debit or credit cards or Paypal accounts to transfer money to Payswif users in SVG.  
Once the transfer was done, the recipient could withdraw the money either at Payswif's Kingstown office, or by using the digital application to transfer the funds to a bank or credit union account in a few clicks. 
Payswif charged a fee of between 2.0 and 2.5 per cent for these transactions.  
The system however depends on Payswif's bankers to facilitate the transfer of cash to Payswif's clients' accounts, and so since the banks have discontinued their services, transfers can no longer be done.  
Payswif was launched in April 2020 by Vincentian entrepreneurs Jamal Glasgow and Marlo Browne, both of whom have a background in Information Communication Technology. 
While the company's electronic money transfer service is no longer available, Payswif users may still use the app to make local utility bill payments, electronic mobile phone top-ups for FLOW and Digicel, and local peer-to-peer money sharing. 
The Payswif app gained popularity after the Soufriere volcano started explosive eruptions last month, when many persons overseas used it to send cash to people in SVG instead of going through the traditional money transfer agencies.
Payswif's advantage was that cash recipients did not have to stand for hours in the long lines that have existed at other money transfer services since the onset of the Covid19 pandemic, and which were made worse by the eruption of the volcano.
A source familiar with Payswif's operations said that the company's user base moved from 3500 at the beginning of April 2021 to over 8000 at the end of April 2021, coinciding with the eruption of La Soufriere and the call by Prime Minister Dr Ralph Gonsalves for people in the diaspora to send money to their loved ones instead of barrels and boxes of supplies that tend to increase congestion at the port.  
"Payswif will like to inform its users that due to a significant increase in transactions as of April 2021 we have encountered numerous challenges from banking institutions. These challenges have caused delays and hard limitations on how we provide our service to you, and as a result, we have been forced to disable some features within our platform until we can resolve these issues," the post on Payswif's Facebook page said.
According to a source, Payswif had been experiencing issues with their bankers since 2020, but had found a way around the problem until last week when the banks shut the doors on the company's makeshift solution.  
Payswif has reportedly been encouraged to apply for a license similar to the one MoneyGram and Western Union hold, but the company may not yet have the funds to do so.  
It however has been noted that receiving one of these licenses does not automatically mean that the local banks will allow a money transfer agency to set up an account with them.  
Geshell Peters, legal officer at the Financial Services Authority (FSA) told SEARCHLIGHT on Wednesday that the FSA has created an avenue for businesses like Payswif to be registered or licensed.  
"Anything thereafter we really have no control," Peters said while noting that the issue with Payswif does not come from the FSA.  
"It is a banking issue," pointed out Peters noting that she could not comment further. 
An official of the Bank of St Vincent and the Grenadines (BOSVG) told SEARCHLIGHT on Wednesday that the bank has "re-assessed the compliance and the associated reputational risks that have been placed on the bank by Payswif" and it has therefore taken "certain decisions to minimise that risk as best we can."  
The official cited an absence of collateral as one of the significant risks.
 "Payswif has gotten involved in a payment solution wherein we have not seen who is holding any collateral for Payswif in the event that something happens in transition, in that the people who are giving them money ultimately can have assurance that their money is safe."
 He said in the payment industry, when persons are giving you money to give to other persons, some element of credit risk is involved, "because ultimately, they are depending on these individuals to actually deliver these money to the beneficiaries. That is one issue," the official said.  
He further said that the BOSVG does not want to become involved in a situation where if something happens to the funds being moved, that the bank is caught up. 
"…In my mind, where [there is] a payment arrangement where settlement is concerned, there has to be a regulated arrangement where collateral must be placed with a regulator. That is how we understand it."  
In addition, it was noted that the bank does not know who are Payswif's custom0ers, bringing to the fore risks associated with anti-money laundering (AML) and countering the financing of Terrorism (CFT). 
"We know the individuals (the owners of Payswif), but they are not the customers; the customers are the people who are giving them money and transferring money here.  
"We don't know who these people are, so we will basically be getting involved in third party transactions with a company…" the official said.
He however noted that while Payswif is doing "pretty much" what Western Union (WU) and Money Gram are doing, those companies are highly regulated.  
He said the Bank can go to Western Union or Money Gram and get their AML compliance programs as these are highly reputable companies.  
 "Those companies have very rigorous programs in place. I have no clue who Payswif's customers are, who is giving them money to send to whom."  
 The BOSVG official also rejected claims that the Bank is losing business because of operations like Payswif.  
"We don't make money from retail wire transfers, so it is foolish to even think that they are competing with us.  
"This place is big enough for everybody to operate in," he stressed.
 "If Payswif is competing with anybody, it is competing with Western Union and Money Gram," the official said while noting that Payswif is an enterprising set-up, but there are many payment solutions, and persons have to comply and understand the rules.  
"The people [who are] giving them cash are taking on credit risk.  
"What I am saying really and truly, that needs to be regulated because you [are] basically holding money in trust with somebody and they must be regulated to the extent that they have collateral placed with a regulator.