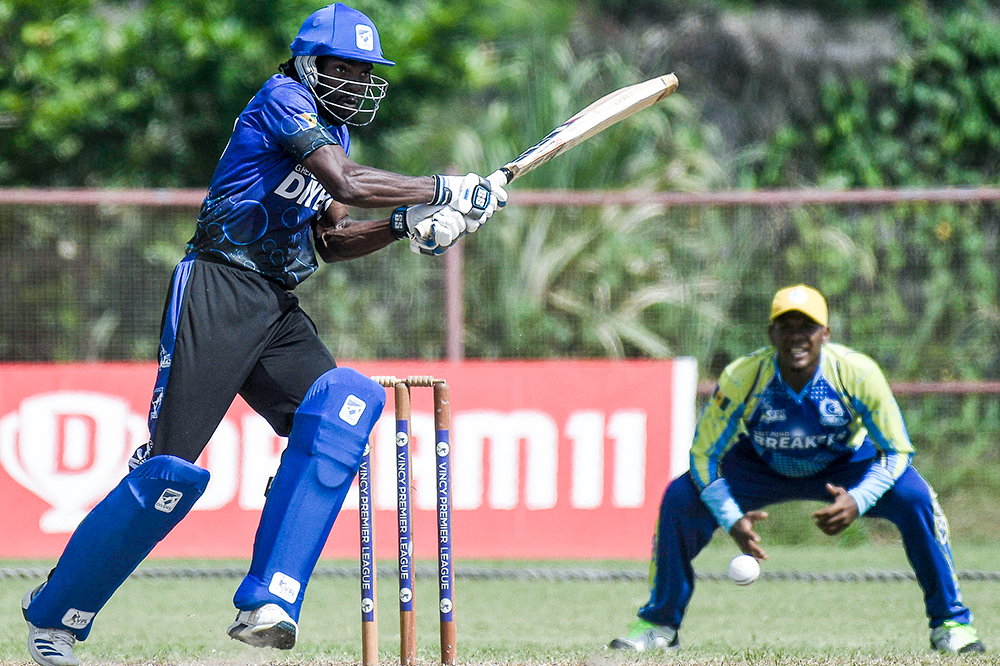 Hikers, Breakers charging in VPL 3.0
Soufriere Hikers, winners of the Vincy Premier League (VPL) 2.0 and inaugural winners Salt Pond Breakers, have won both their matches in the 3.0 edition.
Defending champions Soufriere Hikers added their second win on Monday, with a six-wicket win over Grenadines Divers at the Arnos Vale Playing Field.
Divers posted 99 for 2 from their 10 overs. Shem Browne scored 53 and Kadir Nedd, 28.
Hikers replied with 100 for 4 with an over to spare. Desron Maloney lashed 41 and Dillon Douglas, 31.
Similarly, Breakers beat Dark View Explorers by 24 runs. Breakers posted 138 for 4 from their 10 overs. Sunil Ambris struck 5 fours and 4 sixes in his 53. Seon Sween hit 2 fours and 4 sixes in his 42, while Andrew Thomas laced 4 sixes in his knock of 29. Rayan Williams took 2 for 33.
Explorers' reply stopped at 95 all out in 9.5 overs; Dean Browne scored 31, Deron Greaves, 27 and Shamon Hooper, 21.
Javon Samue took 2 foir 2, Denson Hoyte, 2 for 4 and Delorn Johnson, 2 for 26.
When the tournament got started on Saturday, there were wins for defending champions La Soufriere Hikers and Darkview Explorers.
Hikers beat Fort Charlotte Strikers by nine wickets. Fort Charlotte Strikers made 43 for 9 from their 10 overs. Kemron Strough took 3 for 6 and Dillon Douglas, 2 for 14.
Hikers scored 48 for 1 from 4.5 overs. Desron Maloney hit 19.
Then, Explorers had a 57-run win over Botanical Garden Rangers. Romano Pierre lashed 46 in Explorers' 83 for 5 from their 10 overs. Donald Delpesche took 2 for 23.
Rangers were shot out for 26. Sealron Williams took 2 for 1, Luke Wilson, 2 for 5 and Deron Greaves, 2 for 13.
In Sunday's matches, triumphing were Strikers and Salt Pond Breakers. Strikers saw off Rangers by 24 runs. Strikers scored 86 for 4. Sealroy Williams hit 30 and Gidron Pope, 20 not out. Rangers replied with 62 for 4, as Strikers won by 24 runs. Urnel Thomas scored 26.
And, Breakers defeated Grenadines Divers by 11 runs. Breakers scored 67 for 4. Seon Sween hit 23. Divers replied with 56 for 8. Sunil Ambris had 3 for 4 and Javon Samuel and Jeremy Layne, 2 for 14.
Today's matches pit Rangers versus Hikers and Strikers take on Explorers.
On Wednesday, Breakers face Strikers and Rangers oppose Divers, while on Thursday, Divers play Explorers, then the big clash between Hikers and Breakers.