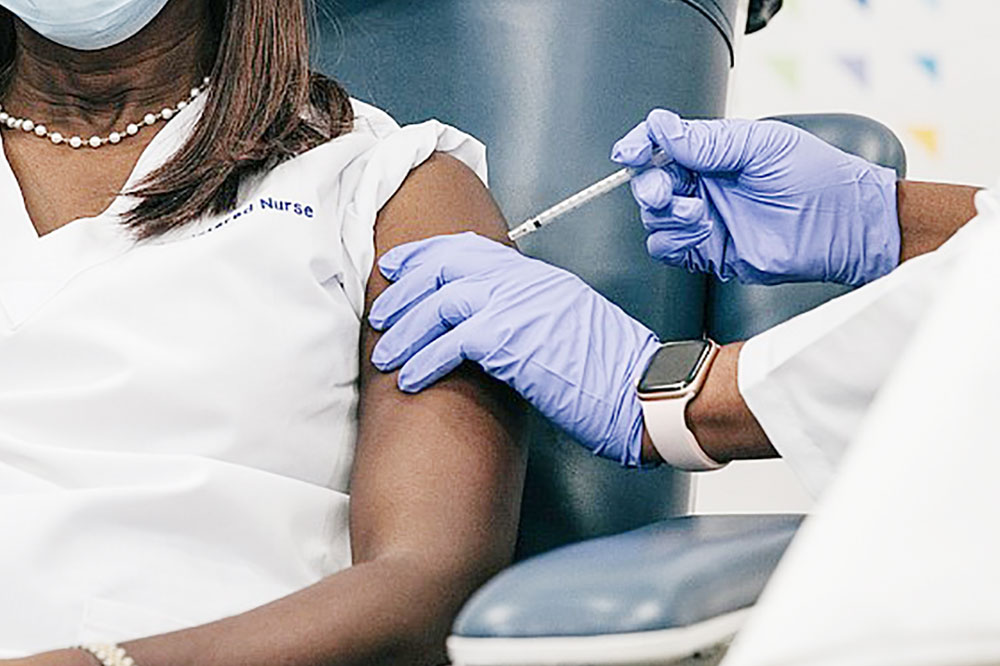 Most SVG doctors vaccinated, but nurses shunning jab
A local Surgeon has shared his views on the reluctance of nurses to be vaccinated for COVID19.
Dr Rohan DeShong said "there is no rational objective reason for refusing vaccines, especially in the healthcare sector".
The urologist was a part of the latest panel of guests over the weekend on 'Let's Get Down to Business' – a programme curated by the St Vincent and the Grenadines Chamber of Industry and Commerce (SVGCIC) and IKTV.
During the programme which aired on Sunday night, the medical doctor noted that there was still a lot of COVID19 vaccine hesitancy among some members of the local medical fraternity, particularly nurses.
DeShong said most medical doctors have been inoculated, while less than 10 per cent of nurses have received the jab.
SEARCHLIGHT understands that there are approximately 2000 healthcare workers in St Vincent and the Grenadines.
SEARCHLIGHT also understands that of the 13,771 people who have been vaccinated as at yesterday, May 10, only 620 account for healthcare workers.
"The Medical Association believes in it (COVID-19 vaccine) and recommends it and if we were asked, we would strongly advise the government in certainly mandating that certain sectors of government workers be vaccinated," DeShong said on the programme, where the topic 'COVID-19 vaccine and the workplace' was being discussed.
Workers that the medical practitioner believes should be mandated to be vaccinated include healthcare workers, members of the police force, fire-fighters and first responders.
He said the vaccine is 95 per cent effective in stopping the infection and spread of the coronavirus.
DeShong also opined that unless being vaccinated is hinged to their employment, some persons will not take the vaccine.
"…and the risk is so small, I would put my neck on a block and say that…unless there is something legally, unless someone can give me a reason why – 'well doc, I have allergies, and I've had vaccines or something else before and I almost collapsed' – something like that but otherwise, there is no rational objective reason for refusing vaccines, especially in the healthcare sector," he said.
The Ministry of Health, Wellness and the Environment began rolling out their vaccine programme on February 14 in SVG. As of Sunday, May 9, a total of 16,232 vaccines had been administered – some of whom were receiving their second dose of the vaccine.