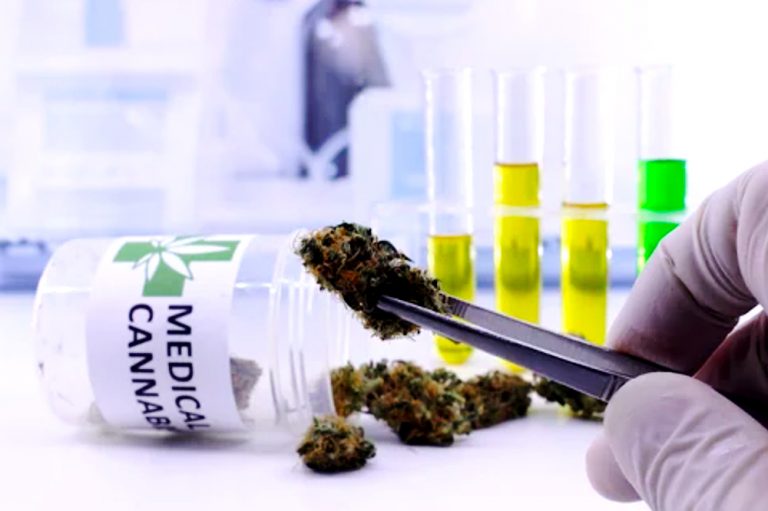 SVG's a hard place to grow weed – Germano
Clay Germano, a former employee of the medicinal marijuana entity known locally as Acres Agri, has concluded that St. Vincent and the Grenadines (SVG) is not the best place in the world to grow commercial cannabis.  
However, Germano was quick to point out that despite the issues with marijuana cultivation here, there are a lot of benefits to setting up shop in SVG; among them, carefully crafted legislation that allows access to international markets, and the fact that the government is allowing the traditional farmers to be a part of the industry.  
"There are a lot of challenges cultivating cannabis on this island and people need to understand that…very difficult," Germano recently said on local radio .  
Speaking to Luke Boyea and Chris "2 Kool" Jones on Hot 97.1 FM's AM Mayhem show, Germano said there are a lot of things persons in SVG do not understand about the medicinal marijuana industry.  
He said the world is still dealing with the effects of the bad publicity given to marijuana as far back as the 1930's and weed is still a schedule 1 drug. 
Schedule I drugs are, according to the United States Drug Enforcement Agency (DEA), those that have a high potential for abuse, has no currently accepted medical treatment use in the U.S, and has a lack of accepted safety for use under medical supervision. 
"So what you have is all these legislators around the world- and I understand the predicament they are in- they are trying to roll this out as a, quote unquote, medical thing…
 
"It's a plant, if you can use it for medicinal purpose then okay, but let's be clear, true medicine has been tested, gone through trials, stage one, two, three…and you have been able to show with evidence- based medicine what it does," German stated.  
He further noted that there are a few companies, among them GW Pharmaceuticals (the biggest one), that have made medicines from marijuana.  
GW Pharmaceuticals is a British pharmaceutical company known for its multiple sclerosis treatment product nabiximols (brand name, Sativex), which was the first natural cannabis plant derivative to gain market approval in any country.
Another cannabis-based product, Epidiolex, was approved for treatment of epilepsy by the US Food and Drug Administration in 2018.
"They have created Sativex and Epidiolex, you don't get high off these, these are very specific drugs, they are prescribed drugs.  
"That is real medical cannabis…they have put hundreds of millions of dollars into research to get there. Now everybody else just calls it medicinal cannabis…that's the game you have to play…," Germano claimed, while noting that there is recreational cannabis for adult use and he would have preferred if SVG had gone the route of recreational cannabis, but going medical is not a bad idea.   
Germano added that the Medicinal Cannabis Authority (MCA) oversees the regulation of the industry, but one of the major hold ups is the establishing of the testing lab.
A source said the lab was delayed by the COVID-19 pandemic that created a few logistical issues and has now been further delayed by the eruption of the volcano.
The former Acres Agri employee said he commends the government for crafting legislation that allows traditional farmers to be involved, because most countries and states have excluded that.  
"So St. Vincent is unique in that respect in that they allow traditional farmers and anybody to get in on that level so to have access to international markets at an affordable rate."
 Germano who claimed to have over 25 years in the medicinal marijuana industry, said he came to SVG to work with Acres Agri, a medicinal marijuana entity registered here.  
He is claiming that Acres Agri is no longer a player in the medicinal cannabis set-up in SVG, and that he currently has a dispute with his former employer that is most likely headed to court.
 
Acres Agri has no listed telephone number on their website, and an email to the company from contact listed on their website, went unanswered.  
When asked about Acres Agri, Dr. Jerrol Thompson, Chief Executive Officer (CEO) of the Medicinal Cannabis Authority (MCA), said he was not in a position to comment on the company, and Minister of Agriculture Saboto Caesar, was also unable to comment, noting that Acres Agri is more in the domain of the MCA.