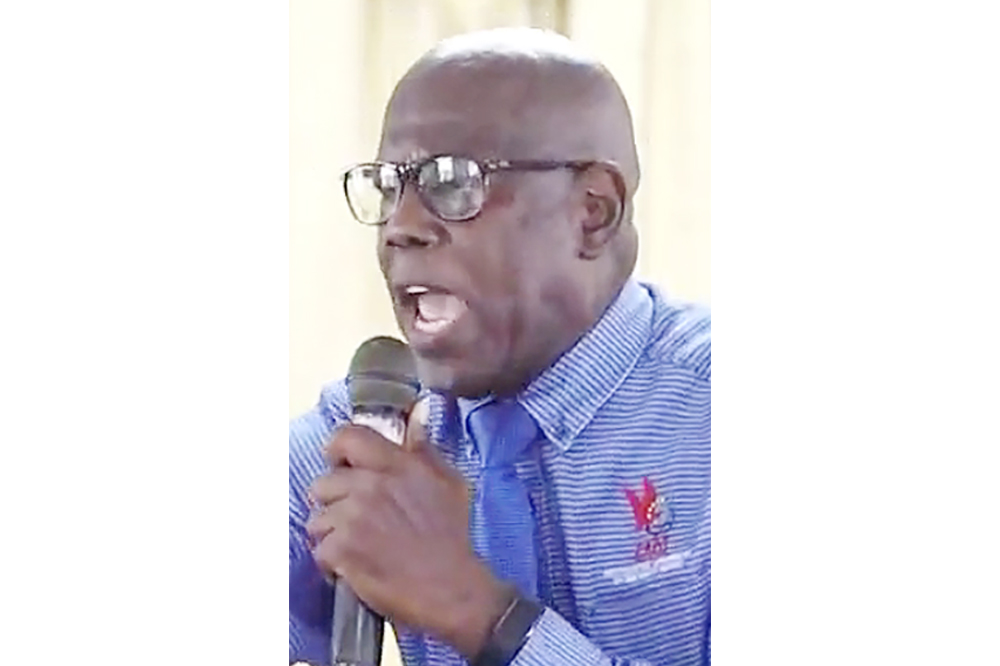 Front Page
April 27, 2021
Leaders join in National Day of Prayer, Fasting
Prayer, Pray-er, Power!
RELIGIOUS MINISTERS and politicians joined forces yesterday in a National Day of Prayer and Fasting for St Vincent and the Grenadines, which is currently experiencing difficulties due to a global pandemic and volcanic eruption.
The event was broadcast live on radio, television and the internet.
Bishop Sonny Williams, the General Bishop for the Pentecostal Assemblies of the West Indies International-PAWI- focused his homily on three Ps; prayer, the pray-er and power.
"I charge you that the challenge, the number one challenge of the church today will become and is political," the Bishop said.
Williams said he was not merely talking about the political party one supports, but also the political topics that tend to avoid people such as discussions of alternative lifestyles or abortion.
The PAWI Bishop noted that no matter one's choice, their prayer should not be tainted by their personal views or political affiliations.
"Paul said, from the church of Jesus Christ, must come prayer, prayer…wherever you stand in your matter of choice, let it not determine what you will say to God. Your prayer should not be coloured by your political affiliation or by where you stand.
It must be coloured by the Holy Ghost…," Williams said.
Prime Minister Dr Ralph Gonsalves was also present briefly at yesterday's event, where he too offered up prayers for the country before leaving for other engagements.
Drawing from the readings and teaching of ministers who went before him, Gonsalves concluded that there are four elements of "the perfect prayer".
He said these were adoration, contrition, thanksgiving and supplication.
s he teared up, the Prime Minister said his own prayer, which consisted of these same elements.
In his prayer, Gonsalves asked God for forgiveness, healing and unity as a people in these difficult times.
"Lord, create in us a clean heart and renew a spirit within us in accordance with the psalmists. We pray lord for more blessings, we pray that you will come even more to our aid. You know that we are looking to you to raise up and hold our right hand in righteousness. Lord I give St Vincent and the Grenadines over to you as the pastors have done. And my giving as a sinner in quest for redemption is less exalting than them but in my own way, I do it and be merciful to us," he petitioned.
Opposition leader, Dr Godwin Friday made his appearance virtually in a pre-recorded video, where he noted that SVG was beset on all sides with difficult circumstances that have been made worse by the pandemic and the volcanic eruption.
He encouraged persons to "continue to pray for relief from the clutches of this dreadful disease (COVID19)".
"Our immediate focus is on the volcano, understandably so. Let us pray that this does not diminish our vigilance against the coronavirus and that it will not result in a surge in the number of cases and God forbid, in anymore
new COVID19 deaths in our country," Friday said.
He said the volcanic eruption should make Vincentians more aware of how precious life is and how fortunate we are that God has continued to protect the nation from the worst – death even in these overwhelming times.
Yesterday's National Day of Prayer and Fasting was punctuated with worship and prayer sessions and messages from various religious ministers from the various religious denominations in SVG.