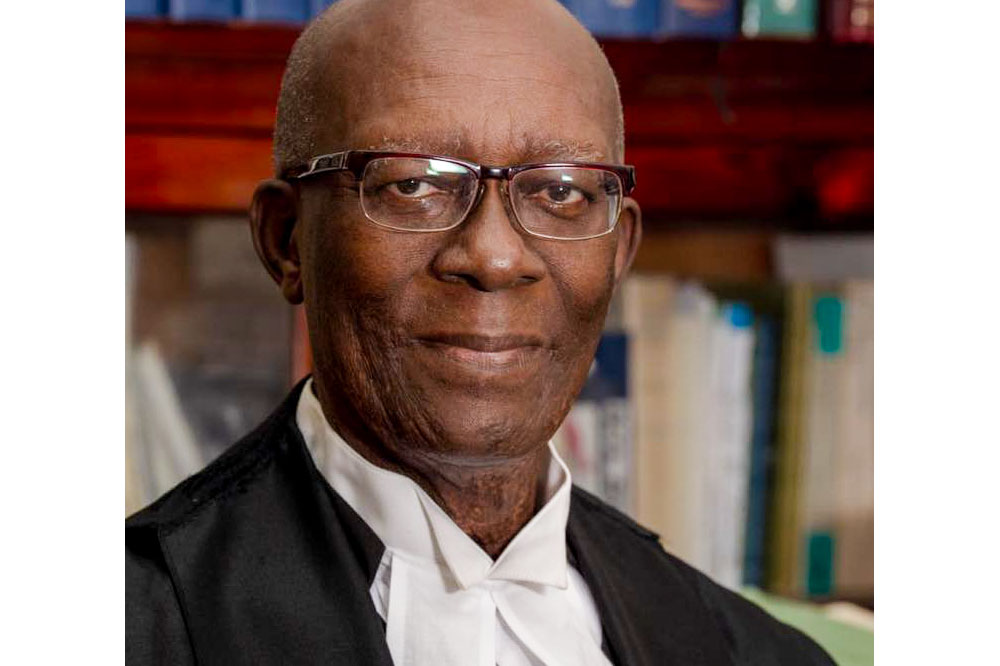 Front Page
April 23, 2021
PR Campbell dies at age 75
Legal luminary and elder statesman Parnel Randolph Campbell QC, will be accorded an official funeral, a status befitting someone who has served the nation well.
 Prime Minister Dr Ralph Gonsalves, in a tribute broadcast on NBC Radio said Campbell, who died at the Milton Cato Memorial Hospital on Monday, April 19, was among the best of our nation and once his family gives permission, he will be given an official funeral by "a grateful nation".
 News of the former politician's death, which spread quickly on social media late Monday night, took many by shock, coming as it did just hours after a repeat broadcast of his show 'The Law and You' had aired on SVG TV. That weekly television programme, which had its debut in April 1997, was broadcast for half an hour every Monday night, except on public holidays, for the last 24 years.
 Campbell, popularly known as "PR", has a long and distinguished record of service to St Vincent and the Grenadines.
 He was a member of Parliament for the East Kingstown and Central Kingstown constituencies from 1987 – 1989 and 1989 – 1998 respectively under the James Mitchell-led New Democratic Party (NDP) administration. During this time, he served as Attorney General from 1987 to 1995 and held ministerial and other notable positions such as Deputy Prime Minister, Deputy Speaker, and Minister of Justice, Information and Culture.
 "He was an attorney general of the highest quality. He was a reform-minded Attorney General, he was a Christian who invigorated the Spiritual Baptist faith, to which he belonged. He gave it enhanced prominence in our society….
 "Perhaps more than anyone else since Independence or indeed before, Parnel Campbell has done more than anyone else to educate the people of this country on the Law and what it means to each individual. The long running program 'The Law and You' on national television after he left active politics is legendary," the Prime Minister said.
 "He was my colleague at the Bar, he was my friend, we worked together in the same political organization, then we were political rivals, and we remained friends. He was simply a wonderful human being."
 Campbell, who died at the age of 75 years, was a long-standing Chairman of the NDP. In a release, the party said: "He was a well-respected lawyer and defender of the legal and political rights of fellow Vincentians. Many benefited individually and as a community from his professional skill and  diligence." 
 He also served as the Chairman of the Constitutional Review Commission which was charged with the responsibility to prepare the Revised Constitution of St Vincent and the Grenadines which was defeated in a national referendum in 2009.  
 The well-respected lawyer is survived by his widow Juliette, children Denise, Arusha, Alpha, Bantu, Mandella and Daniel, many other relatives and friends.
 Funeral arrangements have not yet been announced.