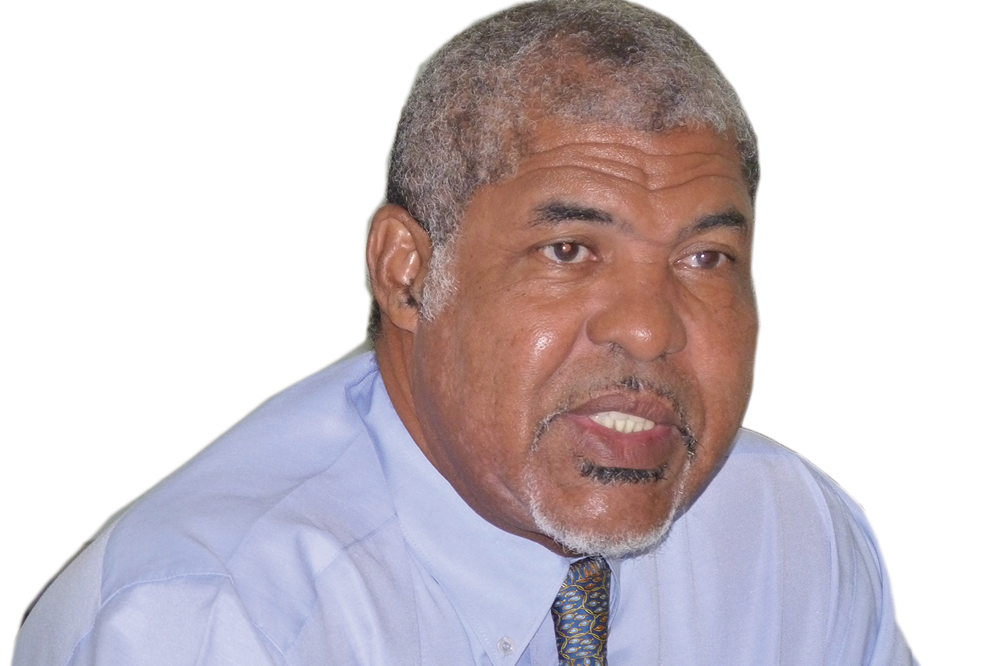 Front Page
February 19, 2021
Government, van operators come to partial agreement, but Some demands ridiculous! – Minister
Minister of Transport and Works Montgomery Daniel said on Wednesday that some of the demands made by the leadership of the Vincentian Transportation Association (VINTAS) are ridiculous.
VINTAS met with government officials on Tuesday in the wake of a withdrawal of service by some minivan operators who say the Ministry of Health's COVID-19 protocols are killing their businesses.
During the meeting which was held via Zoom, VINTAS, through their president Royron Adams, put several proposals on the table, among them, a reduction in fuel prices; duty free concessions on buses with a capacity of 18 seats or greater; and a waiver of all traffic tickets for picking up or dropping off of passengers at points other than a bus stop. The minivan operators have also called for a permanent subsidy of EC$500 to be paid monthly by the government and the continued sanitization of minivans by the government.
Daniel told SEARCHLIGHT on Wednesday that some members of Cabinet, including Prime Minister Dr Ralph Gonsalves met with VINTAS to discuss the proposal and the government will continue to sanitize the minibuses and is looking at providing a subsidy similar to the one given last year. He said it is all about what the government can and cannot afford.
"In relation to the removal of traffic offences, that is highly unacceptable. The issue of reduction of gas prices, is not only the minivans use gas so what would we do about other civil servants?" Daniel questioned.
He said VINTAS also put in the proposal, a waiver of all vehicle license fees for a period of one year and a reduction by 50 per cent thereafter.
"Now the issue of licenses and insurance, these are highly ridiculous proposals," Daniel stated, while noting that the government will continue to offer sanitization services to the buses.
The minister said government understands that the protocol that calls for the carrying only half the number of licensed passengers is creating a financial dent and that is why they will look seriously at a subsidy and provide a response in writing to VINTAS today.
The transport minister said the ministry of health continues to look at the management of COVID-19 and the possibility exists that at some point, the number of passengers allowed on minivans will increase.
Daniel said it was also suggested by the operators that the use of conductors be optional.
"To make conductors redundant, that is a legislative manner. That in my opinion was not thought out properly," Daniel said while noting that conductor fees earn the government about EC$13,000 annually, miniscule, but to get rid of conductors is not something the government is considering.
On Wednesday, Adams said VINTAS is awaiting the government's written response on three points under consideration and they have come to a partial agreement on some of the demands.