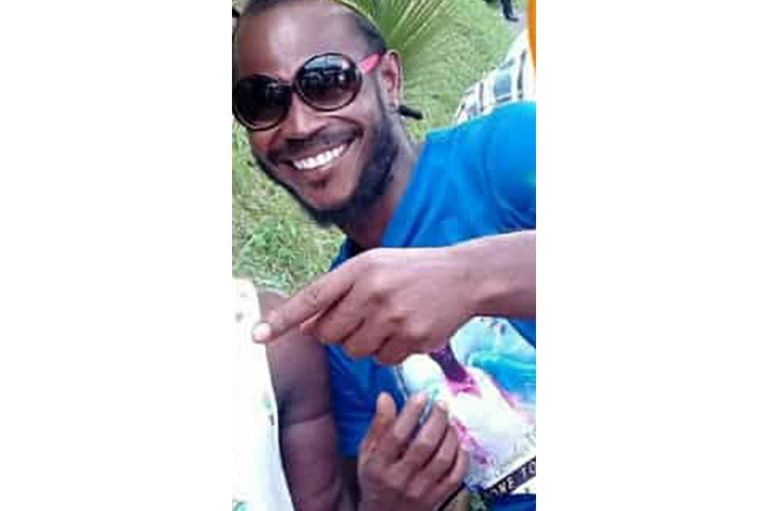 Front Page
November 27, 2020
Man charged with murder of villager
A 46-year-old farmer of Lowmans Windward has been charged with last Sunday's stabbing murder of a 33-year-old farmer of the same area.
The accused murderer, Joffrey James was brought before Chief Magistrate Rechanne Browne at the Serious Offences Court(SOC) this Wednesday, November 25.
There, it was put to him that he did, on November 22, in Lowmans Windward, with malice aforethought, cause the death of Okeito "CK" Bowens.
Bowens was said to have been stabbed three times in the chest, on that afternoon, and was subsequently rushed to the Levi Latham Health Centre in Mesopotamia for treatment. However, he succumbed to his injuries.
"Me duh feel so nice," Lynette Lewis, the mother of Bowens told SEARCHLIGHT on Monday, after she returned from Kingstown where she had gone to witness her son's autopsy, but did not, as she could not face the sight of her son's body.
She said Bowens, a father of two, did not live with her, but his six-year-old daughter Okera does and he would, when he could, contribute to her upkeep.
"If you don't interfere with him, he nah go interfere with you," the distraught mother said. She noted that Bowens had left the family home to live on his own some time ago.
She said the news of the stabbing was brought to her by a friend of Bowens and when she went to the scene, she saw a
man holding her son and she tried to talk to him, but got no response.
"When them put him in the transport now…he eye start to roll up, so me say 'Oh God me son dead, me son dead', that's all me could ah say," Lewis recalled, while adding that the autopsy says he was stabbed in his heart.
"The family feel bad…me can't hold the faith," Lewis said while adding that she has no idea why her son lost his life like that.
James was remanded into custody, and a preliminary inquiry into the matter is slated to begin on February 8, 2021.