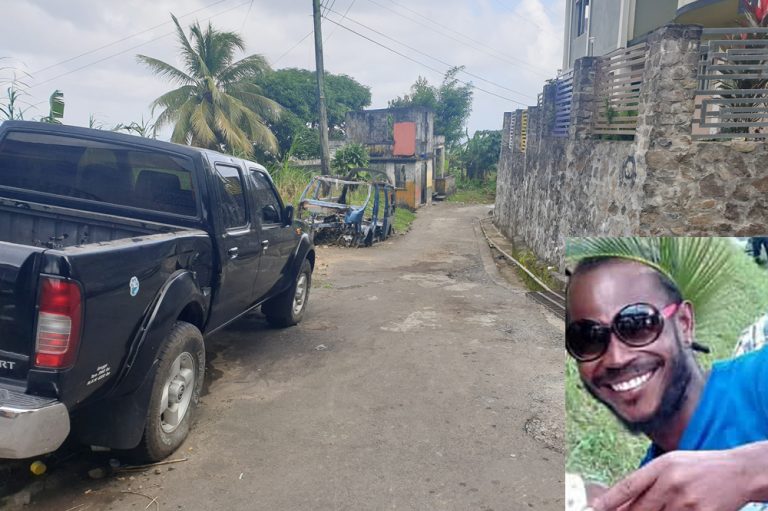 Front Page
November 24, 2020
Farmer stabbed to death
The relatives of Okeito "CK" Bowens have seen more than their fair share of tragedy.
From fatal accidents to murder, this close knit group has stories to tell.
On Sunday at about 1:45 pm, Bowens, a 33-year-old farmer of Lowmans Windward was stabbed three times in the chest, allegedly by a fellow male villager, with whom he had an altercation.
On Monday, a man who did not wish to give his name told SEARCHLIGHT that Bowens and the man who is alleged to have stabbed him were good friends but when they drank too much liquor, things usually got problematic.
The man said he is not sure what caused the issue between the two on Sunday but Bowens felt the full force of the man's wrath and ended up in the morgue.
Reports are that after Bowens was stabbed, he was rushed to the Levi Latham Health Centre in Mesopotamia for medical attention but succumbed to his injuries.
"Me duh feel so nice," Lynette Lewis, the mother of Bowens told SEARCHLIGHT on Monday, after she returned from Kingstown where she had gone to witness her son's autopsy, but did not, as she could not face the sight of her son's body.
She said Bowens, a father of two, did not live with her, but his six-year-old daughter Okera does and he would, when he could, contribute to her upkeep.
"If you don't interfere with him, he nah go interfere with you," the distraught mother said. She noted that Bowens had left the family home to live on his own some time ago.
She said the news of the stabbing was brought to her by a friend of Bowens and when she went to the scene, she saw a man holding her son and she tried to talk to him, but got no response.
"When them put him in the transport now…he eye start to roll up, so me say 'Oh God me son dead, me son dead', that's all me could ah say," Lewis recalled, while adding that the autopsy says he was stabbed in his heart.
"The family feel bad…me can't hold the faith," Lewis said while adding that she has no idea why her son lost his life like that.
She said this is the second tragedy for the family in a little over a year, as sometime after 3 am on Saturday September 28, 2019, Zannie "Snakes" Edwards, 24, was chopped about his body and died on the spot in Greiggs. His killing was the 17th murder for 2019.
More misfortune came the family's way in 2018 when one of their own, Beverly Nanton, 19 at the time, was involved in an accident that led to the death of two of the passengers on the white pickup truck TK696 she was travelling on.
Nanton sustained injuries to her face and head and ended up in the Intensive Care Unit (ICU) at the Milton Cato Memorial Hospital (MCMH). She still has the scars on her face to remind her of the ordeal.
Nanton said on Saturday that Bowens was her uncle and she is saddened by the way he died.