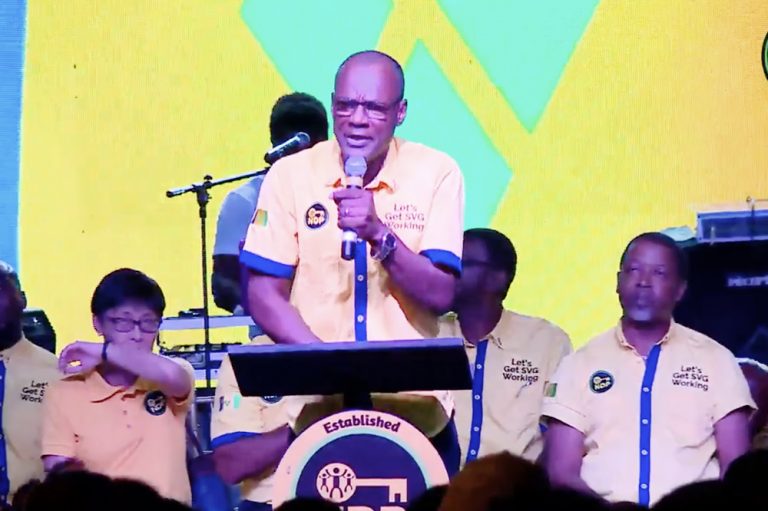 Front Page
November 17, 2020
No Port project without Cummings
DANIEL CUMMINGS, the parliamentary representative for West Kingstown says the port modernisation project "will be dead" if the government does not share with him all the relevant information.
The Unity Labour Party (ULP) led administration has earmarked the Rose Place area for the construction of a US$145 million port, which will replace the current Port Kingstown, located at the other end of the capital.
Cummings was elected as the area's representative in Parliament for the third consecutive time, following the General Elections on November 5. While the ULP won the election with nine seats to the New Democratic Party's six, the NDP received the popular vote.
"We are the majority and we speak with authority. There is a project in West Kingstown to develop the port. We have no difficulty with the port. In previous times, I have asked, even in Parliament, for the documents related to that project," Cummings said on Saturday at the NDP's thank you rally at Heritage Square.
The NDP's chairman added: "Listen to me St Vincent and the Grenadines, listen to me, ULP. The people of West Kingstown have given me the authority to speak on their behalf. If you do not dialogue with me and if you do not make all the information available to me on that project, that project will be dead".
Cummings said he had dialogue with the people and listened to their views.
And as West Kingstown's representative, he said the people have given him the authority to say that there will be no port project unless the government works along with them.
In the elections held earlier this month, the NDP garnered a total of 32,899 votes – 474 more than the ULP.
Cummings, in his constituency, received 2492 votes – 714 more than his opponent from the ULP. He also increased his margin of victory over the previous elections.
He said on Saturday that "you will see what the people power can be. The people want better and you will not stop it".
The politician added that there are people who thought he would pack up and go away.
"They tried when they damaged my back. I did not run. They destroyed my winery. I did not run. My wife cannot come to this country for nearly a year now because of COVID and the reason she is not here is because of the ULP," he said.
Cummings told the crowd at Saturday's rally that his mission is to rescue the country and to let people have a life that they deserve.
He also committed himself to completing this mission and pledged to "never run until the end is there".