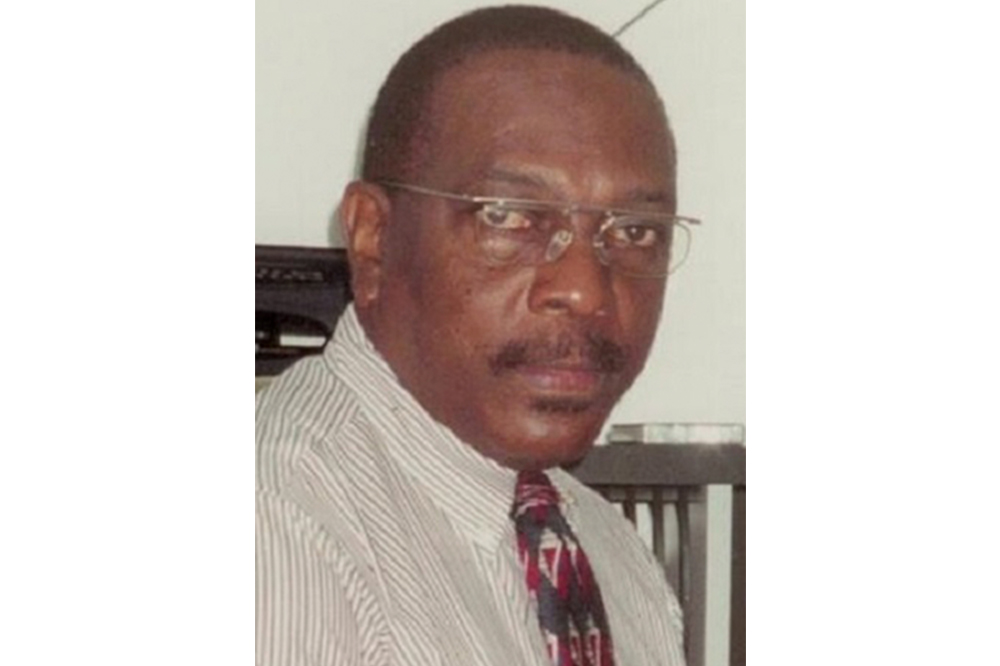 Front Page
August 25, 2020
Veteran broadcaster E.B. John passes
Veteran broadcaster Evans Bernard John has died.
John, who was born on March 13, 1951, passed away at his home in Evesham on August 19.
His wife, Shelley John shared an old photograph of her husband conducting an outside broadcast via a Facebook post on August 22 with the caption; "Doing what he loved".
The broadcaster served for over 30 years at the National Broadcasting Corporation (NBC) and is a former general manager of the radio station.
He went on to serve as the Consul General at the Consulate of St Vincent and the Grenadines in Toronto, Canada from 2002 to 2006 and Senior Communications Officer at the Ministry of Foreign Affairs from 2007 to 2010.
John also served the OECS as the Chief Liaison Officer at the Eastern Caribbean Liaison Service in Toronto, Canada from 2010 to 2016.
Many entities and persons took to social media to express condolences and share fond memories that they had of the broadcaster over the years.
"I am saddened at the passing of former colleague and friend Evans Bernard John. He was an excellent broadcaster and diplomat. SVG has certainly lost a talented son and Patriot," Minister of Information St Clair Prince said in a post on his Facebook page.
"I extend deepest sympathy to his family at this difficult time."
The Board of Directors, Management and Staff of NBC Radio shared a brief tribute on their official Facebook page on August 20.
"His broadcasting expertise, his booming voice, his impeccable diction, whether on sports commentary, presenting the news, special outside broadcast or conducting his hot spots of yesteryear will forever remain as an example of the sort of broadcasting heights we would all aspire toward," it said.
A tribute from the Ministry of Foreign Affairs, Trade and Commerce said "the nation has lost a true son of the soil. May his soul rest in peace".
John's colleague, Theresa Daniel shared a photo, which included other colleagues, Pamela Barbour, Glen Jackson and Shelly Clarke sharing a laugh at an event in Mesopotamia.
"Bernard John, you are on my mind. Rest easy fam, rest easy," the Round Table Talk host also said via a post on Facebook.
John is survived by his wife and children, Kelcey and Brandon.
Funeral details for the veteran broadcaster are yet to be announced.