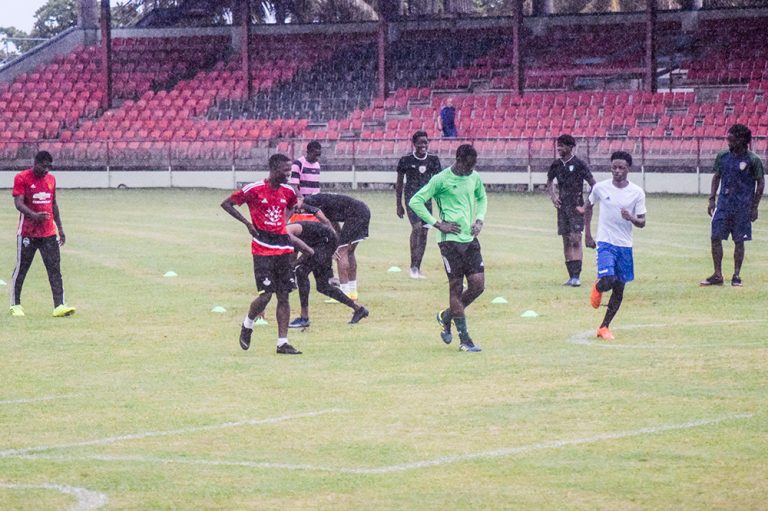 Front Page
August 21, 2020
Vincy Heat in tough Group C of World Cup qualifiers
St Vincent and the Grenadines' Vincy Heat have been placed in Group C of the CONCACAF Zone of the World Cup qualifiers for Qatar 2022.
This was known on Wednesday, when the draw took place in Zurich, Switzerland.
Regarded as a tough group, the Vincentians are set to meet Curacao, Guatemala, Cuba and the British Virgin Islands.
The Vincentians' first match will be away to Curacao on October 8, and will host the British Virgin Islands on October 13.
Then St Vincent and the Grenadines will meet Guatemala in Guatemala on November 13, and will host Cuba on the 17th.
Apart from Group C, there are five other groups. Making up Group A, are El Salvador, Antigua and Barbuda, Grenada, Montserrat and the US Virgin Islands.
Lodged in Group B, are Canada, Suriname, Bermuda, the Cayman Islands and Aruba, with Panama, Barbados, the Dominican Republic, Dominica, and Aruba, comprising Group D.
In Group E are Haiti, Nicaragua, Belize, St Lucia and Anguilla and Group F is composed of Trinidad and Tobago, Guyana, St Kitts and Nevis, Puerto Rico and the Bahamas.
Each team will play two home matches and two away matches.
Only the group winners will advance to the second round, where they will be grouped with the winner of Group A, versus the winner of Group F; the Group B winner faces off against the Group E winner. The other match up, features the winner of Group C , taking on the winner of Group D.
The three winners then will be joined by the USA, Mexico, Jamaica, Honduras and Costa Rica in a round robin, home and away format.
The top three teams will punch tickets to the finals, while the fourth place will go to a continental play-off for another possible spot for CONCACAF in Qatar 2022.