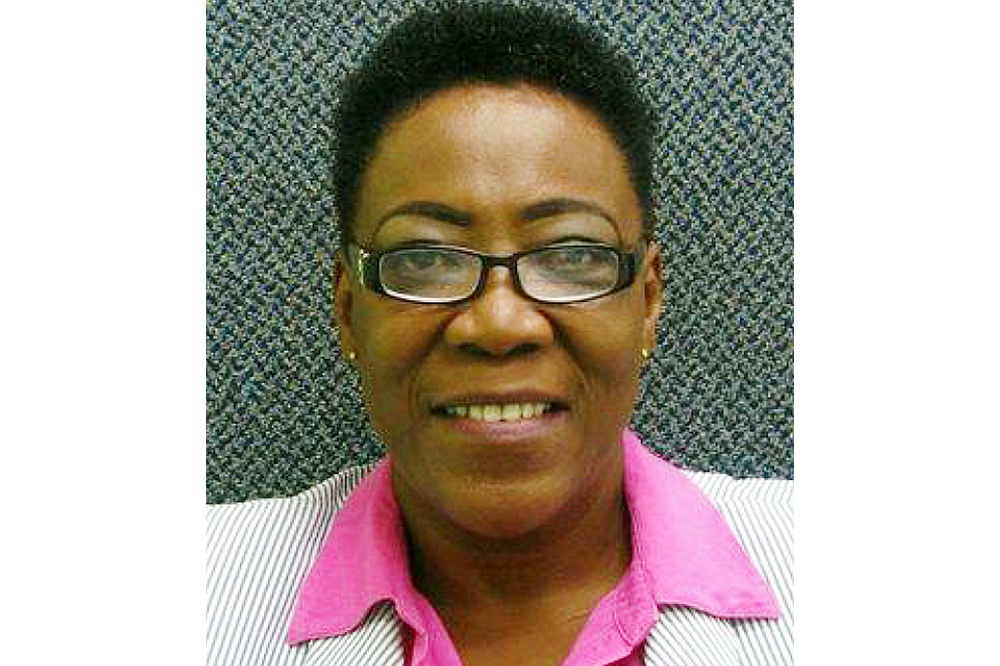 Front Page
August 11, 2020
COVID-19 cripples postal services
by Lyf Compton
Apart from wreaking havoc on health and the economy of many countries, COVID-19 has also crippled postal services in the region and around the world.
ince late March, regional and international mail that would normally go through the St Vincent and the Grenadines (SVG) Postal Corporation has not been leaving the country.
The halt in postal services comes not only because COVID-19 has closed many airports, but also because the pandemic has grounded many airlines including LIAT, the airline traditionally used to transport mail to the regional postage hub in Barbados.
Mail leaving SVG is first sorted here, then the bags are sealed and sent by LIAT to Barbados for onward transmission to the rest of the world. The mail facility in Barbados functions exclusively for that transit arrangement and they are paid for the service.
Yesterday, director of Postal Services Jacqueline Adams-Ollivierre told SEARCHLIGHT that the Kingstown Postal Corporation stopped accepting letters and packages on March 26.
She said whatever problem the post office is having locally, mirrors what is happening regionally and internationally and is a result of a direct fall-out of COVID-19.
"…Once airports start closing down and flights stop operating it is going to affect the mail movement because the mail is moved predominantly by air. Gone are the days when mail use to come by sea.
"It is not to say that we are blaming any particular airline for what's happening, it's just a global problem that started for us in SVG on March 26th," Adams-Ollivierre explained.
She said that the post office has put out a public notice informing persons that they have discontinued the collection of letters and packages destined for regional and international destinations.
Explaining further, she said the mail cannot be processed mainly because the transit point for mail in the Caribbean is in Barbados and Barbados has said they can no longer provide that service.
"Barbados is the hub for which most of the international flights come in and go out from…so no matter how good our intentions are here, if we accept the mail from a customer and prepare it, it is going to get as far as Barbados and stay there so the proper thing to do is not accept it, because if you accept it you then become liable and people are going to start asking you for an explanation for the movement of the mail," said Adams-Ollivierre.
She said the post office still handles domestic mail, and Amerijet, a private airfreight company brings mail from the United States sometimes once a week.
Adams-Ollivierre however explained that Amerijet is a cargo operator and the carrier's bigger customers are given shipping preference, so whatever space is left on the flight, the United States Postal Service (USPS) is allowed that space to send mail to SVG.
"We do not have an arrangement where mail can leave on that flight. That would be costly, and we have to weigh the cost because providing mail services have to be such that the ordinary man on the street can afford it. You not competing with the courier companies," Adams-Ollivierre said.
She revealed that there has been around a 30 to 40 per cent falloff of mail coming from the USA on Amerijet.
"Initially we got very little in the early stages of COVID-19 when nobody was posting mail, a drastic decline, but you can see people are using the mail service again, but it's just not back to where it was," commented the chief postal officer.
She noted that any mail currently at the Kingstown Post Office is backed up there because of persons who may have disregarded the notice or may not have seen the bulletin and still posted mail. The receptacles at the Kingstown post office have since been closed to block posting.
In late June, the shareholder governments of LIAT announced that the airline would be liquidated.
Adams-Ollivierre said that persons may want to blame LIAT for the halt in mail, but the airline's closure is part of the global effect of the pandemic.
"LIAT is a regional carrier, so around the islands that is how the mail would move around. But LIAT going under, I don't want to say the mail was affected only by that, as it was severely impacted as a result of the discontinuation of flights and the closing of airports," Adams-Ollivierre said.
"I want to stick this solely at the feet of COVID and say it is because of the closure of airports internationally and flights have been grounded, so the mail cannot be moved," she stressed.
The director however noted that airports are re-opening and flights are resuming so they have begun negotiations with different airlines to see what new arrangements can be put in place.
"In another week or two, we can see movement because we have been talking and I have been in touch with Barbados," Adams-Ollivierre revealed, while noting that she has been communicating with Valeta Best, head of the Barbados Postal Service.
Adams-Ollivierre also noted that despite the halt in shipping, workers have not been affected because they are managing the organization responsibly.
"No one has been laid off as we have been seeing how well we can utilize the officers as we have other services we offer at the post office. Non-traditional services, so we are trying our best to make sure everybody is properly utilized," the director explained.
The district post offices are still in operation and they do bill payment so persons are being encouraged to pay their bills at these locations. The local postal corporation also provides Money Gram services in Kingstown, Georgetown, Chateaubelair, Bequia and Union Island.