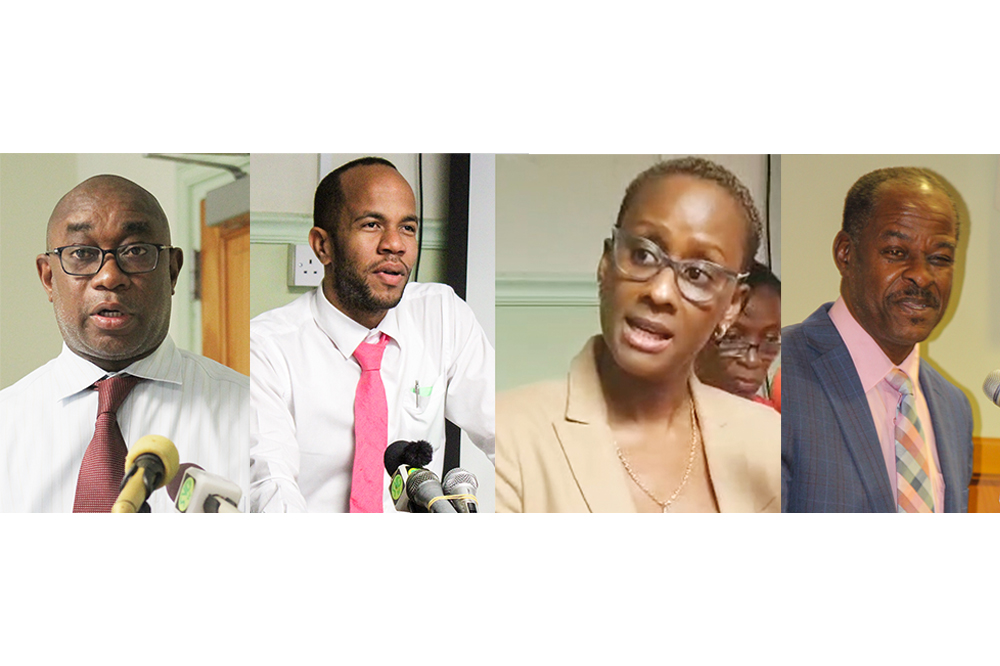 Officials mum about exit screening cases
Health authorities here remain tightlipped about the possible sources of infection of two of the persons who tested positive for COVID-19 over the weekend.
These persons are among three who officials say took the tests in order to receive clearance to travel overseas.
The cases have raised concern among the public, as health officials have given no information as to how the cases may have become infected except to say that they are not associated with the American Airlines (AA) flights that arrived recently in the country.
Prior to the arrival of American Airlines flights, St Vincent and the Grenadines had recorded 29 positive COVID-19 cases, all of whom had recovered. Within 10 days of the arrival of the first AA flight on July 11, SVG had recorded 21 new COVID-19 cases.
As a result of the COVID-19 global pandemic, many countries have implemented protocols for for entry and exit, among them requiring that passengers present a negative COVID-19 PCR test result, also known as an 'exit clearance certificate' before a flight can be boarded.
According to two releases issued Sunday by the National Emergency Management Organization (NEMO), three of the 15 persons who tested positive for COVID-19 over the weekend were "detected during exit screening."
One release said two of these cases were not associated with the two American Airlines flights that had come into the country on July 11 and 18 and that they were "under investigation; and contact tracing and subsequent mandatory quarantine have commenced for them."
In a release later on Sunday, the NEMO said the third 'exit screening' case is a Vincentian who visited briefly from Barbados and that contact tracing for that person had also commenced.
Of the 21 active cases of COVID-19, sixteen are related to the AA flights from Miami. One positive COVID-19 case is a passenger who arrived on another airline from the British Virgin Islands (BVI) and another is a Vincentian who returned home from Antigua.
While health officials have shared the travel history of 13 of the weekend's cases, they remain mum about two of the 'exit screening' cases.
On Monday, calls to the Chief Medical Officer (CMO) Dr Simone Keizer-Beache went unanswered, as did calls to Medical Officer of Health Dr Roger Duncan. Minister of Health Luke Browne told SEARCHLIGHT he was putting together a report and will comment on the issue today, Tuesday July 21.
Dr Jerrol Thompson, an infectious disease specialist who has been working closely with the Health Services Subcommittee of NEMO also refused to comment on the 'exit screening' cases, citing confidentiality.
On Sunday, NEMO again reminded the public of the paramount importance of strict compliance to all quarantine and isolation orders.
"It is only by complying with these orders along with the use of masks in public spaces that the spread of COVID-19 can be controlled in St. Vincent and the Grenadines," the release said.