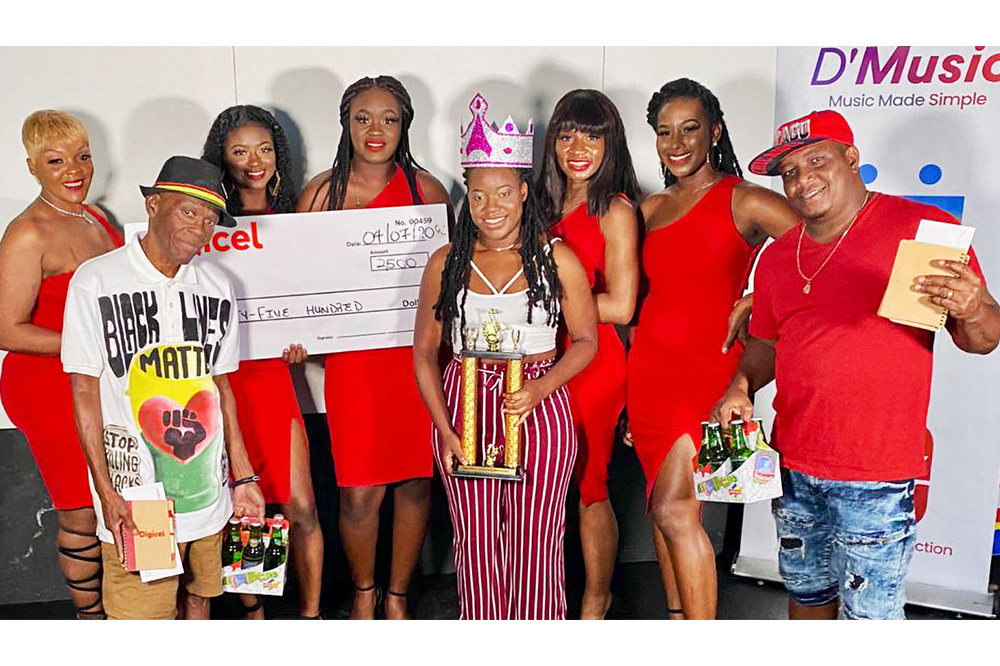 Shena Collis, Chewalee win first Virtual Calypso competition
Some persons have been putting their own spin to Shena Collis's winning "Quashegunny" song, but the artiste from Penniston does not mind.
"People have them own thing to say. People putting them own things to it, but it is fact," Collis told SEARCHLIGHT on Monday, one day after tying for first place in the first ever Virtual Calypso Competition.
"Quashegunny" was the Carib name for Kingstown. The name of the main town was changed to Kingstown in 1763 when the British were granted control of St Vincent under the Treaty of Paris.
In Collis's song, some people have changed the pronunciation of Quashegunny to "wash e" followed by a vulgar term for the vagina.
"I asked someone to write a humorous calypso and they sent me that. I did not know what it was but someone from land and surveys sent me a map with the name and I got information from historian Adrian Fraser," Collis said.
She however reiterated that she is not worried about the spin some persons have been putting to the song.
She said she is elated to have won the competition even though she tied with Chewalee "Rumist" Johnson who performed "Mas Debating".
"I was expecting to place in the top three in any order, but I am very happy I won. I don't mind the tie, anything is anything," the member of the Upstage X-perience Calypso Tent said.
Collis has been singing calypso for the last four years and was third in the 2019 Queen of Calypso Competition and fourth in the 2019 National Calypso Competition with a song called "Queens".
She said this year's virtual competition was a good initiative seeing that carnival was cancelled.
"It was a good idea although a lot of calypsonians did not take part. A lot of persons did not have songs, but I really wanted to take part to get material out there," she told SEARCHLIGHT while adding that she is thankful for all the support she has been getting.
The competition was streamed live on Sunday night from the Envy Nightclub and sponsored by Hairoun Beer and Digicel.
In third place was Glenroy "Sulle" Caesar with "Winning Habit" while fourth place went to Ronald "Chico B" Veira with "In Quarantine".
The other competitors were Lancelot "Da Vincy" Chapman with "Who am I to Grudge", Grantley "Ipa" Constance with "Is We" and Ronald "Ron B" Browne with "Sweet Sweet Soca jam".
The virtual competitions, Soca, Ragga Soca and Calypso, came about through a partnership between STV Online, Ignite Consulting, Envy Nightclub, and 4th Dimension Productions.