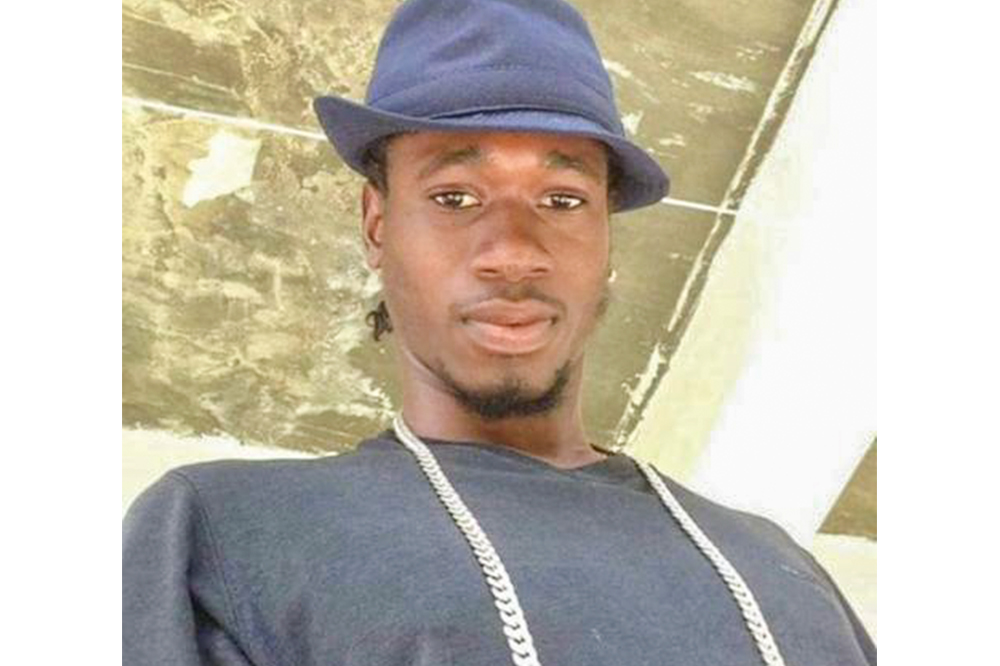 Youth drowns while fishing (+Video)
A family from the northeastern village of Fancy is in mourning after one of their own drowned off Canouan on Sunday morning.
Reports are that 24-year-old Leonard John went fishing with a friend around 5 a.m. when the incident took place.
Leonard's brother, Station Sergeant Godwin Charles said his brother loved fishing and would do so even when he was on the mainland.
Charles said that on the fateful day, his brother and a friend had gone to fish on some rocks on the Grenadine isle, when his brother's fishing line got stuck.
Station Sergeant Charles said Leonard had already reeled in about two to three fish, but he insisted on unjamming his line.
"The line jam down below so he was trying to clear it but his friend was telling him burst it, but he say 'money spend for this' and he is a kind of person, once he bend he mind…," said Station Sergeant Charles.
He said his brother attempted to climb down the rocks to free the line, but lost his balance and rolled along the rocks before falling into very rough seas.
Station Sergeant Charles said his brother's friend held on to one end of the fishing line while his bother held the other end and his friend tried to pull him up, but the line was cutting into both their hands.
"He (Leonard) said he can't hold it anymore and he can't make it," Station Sergeant Charles explained while noting that an autopsy done on Wednesday showed that his brother died from drowning.
"We (the family) are not in a good frame of mind right now. This is one of my worst moments," said the police officer who noted that their mother is in St. Maarten and cannot return home because of travel restrictions due to COVID-19. He said his sister is also in bad shape as she and Leonard shared a home.
Leonard had gone to Canouan to work in the construction industry. He was laid off because the sector has slowed down due to COVID-19, but decided to stay in the Grenadines to look for other work.
On Wednesday, a candlelight vigil was held in Fancy for the deceased.
"He was a guy that would help anybody. A friendly guy in the community," his brother said.