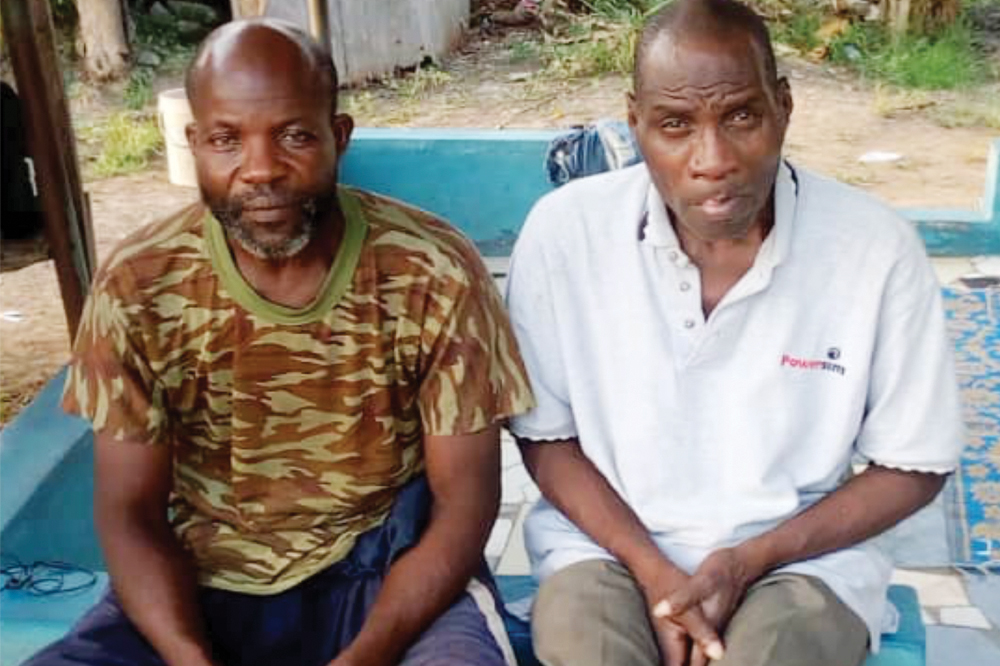 Front Page
December 20, 2019
Ghanaian, stranded in SVG, finally back with family
Hassan Kennedy, a citizen of Ghana who had been stranded in St Vincent and the Grenadines (SVG) for almost 30 years has returned to his homeland and is now reunited with his family.
"He is doing very well," Hassan's brother Nuhu Iddrisu told SEARCHLIGHT yesterday.
"We went to the countryside to my brother [at] his farm," Nuhu said, adding that the family is happy to have Hassan back, as they thought he had died.
A SEARCHLIGHT article of Friday June 14, 2019 highlighted the plight of the West African who reported that he wanted to return home but was unable to do so because he had no travel documents or money.
He was basically lost in the system before SEARCHLIGHT wrote about his issue.
Kennedy, also known as Hassan Ali Hassan, spent several years at the Mental Health Centre (MHC) in Glen before being taken out of SVG last Sunday.
A Ghanaian newspaper DAILY GUIDE reported on Wednesday that Kennedy hails from a community called Pig Farm, in the city of Accra.
Reports are that over the weekend, he flew from SVG to Trinidad and Tobago then to Panama City then on to Havana, Cuba.
The Daily Guide said that Hassan encountered difficulties in Trinidad as the Ghanaian mission had issued him a Traveller's Certificate (TC), but these certificates are not recognized by immigration officers in Trinidad.
That issue had to be sorted by a series of diplomatic interventions that allowed Kennedy to pass through Trinidad under the escort of Fred Dankwah, Ghanaian Consular Officer to the envoy.
From Havana, Kennedy was accompanied to Accra through Istanbul by Alhassan Yakubu, Deputy Head of Mission, based in Cuba.
The Ghanaian publication said Hassan left Accra for Mauritania all those years ago, and after engaging in menial jobs in Mauritania for two years, he and two other Ghanaians stowed away in a Caribbean-bound ship.
One of the stories is that the captain of the ship left the men in SVG after disagreements over their pay.