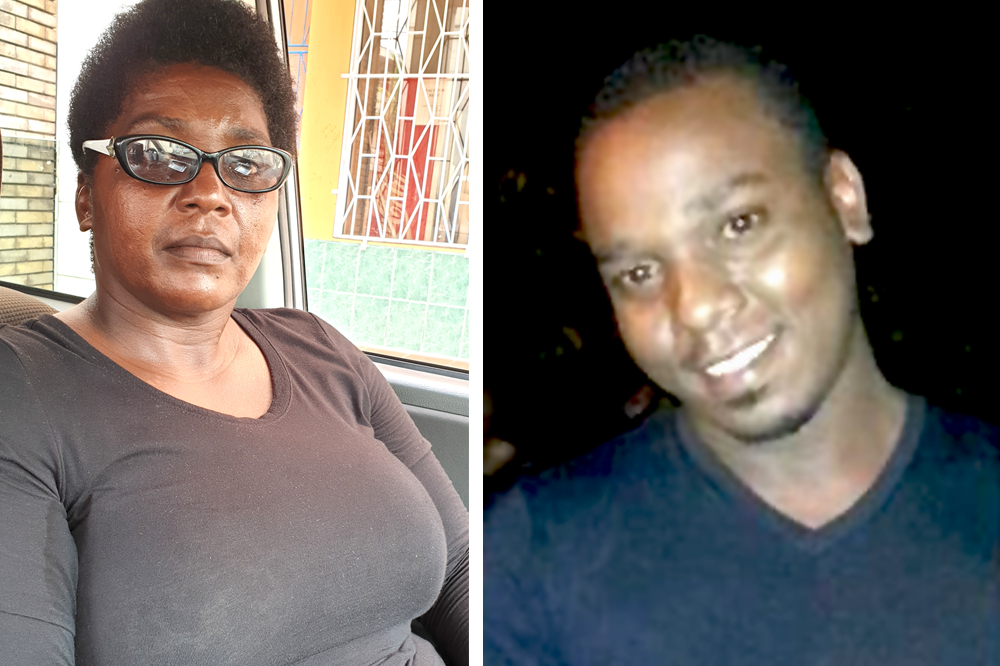 Front Page
August 20, 2019
Woman loses only child in Paul's Avenue gun attack
Another mother is crying out for justice.
Michelle Sam's only child Nyanga "Namsy" Sam was shot and killed in Paul's Avenue last Friday evening at around 8 o'clock.
The 32-year-old shopkeeper, who was struck twice in his face by bullets from an assassin's gun, died on the spot.
Reports are that a hooded masked figure wearing gloves jogged up to Nyanga while the victim was standing with two friends in front the shop he tends and shot him in the face twice before escaping.
An earlier report from an eyewitness who claimed to have seen the shooter emerge from a vehicle was not corroborated by others present at the time of the shooting.
"I feel bad because is my only child. We were very, very close. That's my heart, Nyanga's mother told SEARCHLIGHT on Monday while on her way to the funeral home with relatives.
She said her son was a good person and when she heard how he died, she was surprised.
"I can't say who would want to do him that because he don't get in nothing with nobody. He does be from the shop to home," commented Michelle.
Nyanga, the father of two children, a 7-year-old boy and a five-year-old girl would have celebrated his 33rd birthday on October 9.
Nyanga was one of two men killed in less than 24 hours last Friday in St Vincent and the Grenadines.
The other person shot and killed is Sylvan "Syl" Nanton. Reports are that Nanton was killed in the wee hours of Friday morning while in his vehicle in the Diamond area.
The homicide count stands at 10 for 2019.