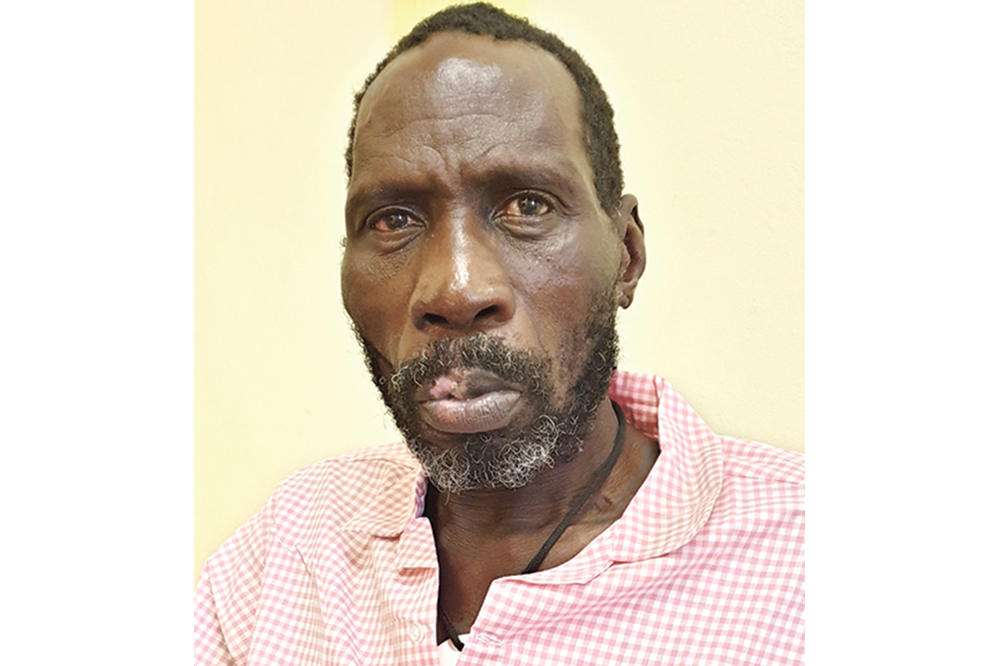 Front Page
August 13, 2019
Stranded Ghanaian still a patient at Mental Health Centre at Glen
Ghanaian Hassan Kennedy, also known as Hassan Ali Hassan, is still a patient at the Mental Health Centre (MHC) in Glen.
Kennedy's plight was highlighted in SEARCHLIGHT's Friday June 14, 2019 issue where it was revealed that 25 years ago, Kennedy left his homeland aboard a yacht and was later stranded in St. Vincent and the Grenadines (SVG).
Unconfirmed reports are that Kennedy was a stowaway on the vessel, but according to Grenadian Ayyub Abdullah, Kennedy and two other men who were on the vessel were left behind after a dispute over wages. Abdullah first met Kennedy in 1992 during a visit to SVG.
After being stranded here, Kennedy lost contact with his family members and has remained here as he is unable to make the links and afford a ticket that will see him repatriated. His ordeal is said to have caused him to become mentally unstable and he has been housed at the MHC for some time now.
When Kennedy's story broke, SEARCHLIGHT was able to contact by WhatsApp, Kennedy's brother Ghanaian Nuhu Iddrisu, who said they thought Kennedy had died and when they heard from him after so long, they were happy.
"We want to know what all is needed to get our brother back to us. We will like the people who can help us to help us," he said back then.
Calls to Iddrisu's WhatsApp number on Monday went unanswered.
Kennedy's plight was also made known to Prime Minister Dr Ralph Gonsalves during the visit of Ghanaian President Akufo-Addo back in June. Gonsalves had promised to look into the matter.
On Monday, a Ministry of Health official said that Kennedy was still at the facility in Glen and the matter was being looked at. Also contacted on Monday, was the Ministry of Foreign Affairs. The person who answered the phone took SEARCHLIGHT's number with the promise that someone would update us on the situation before the week is out.
Meanwhile, Kennedy remains at the MHC with the hope of one day being repatriated with his family.