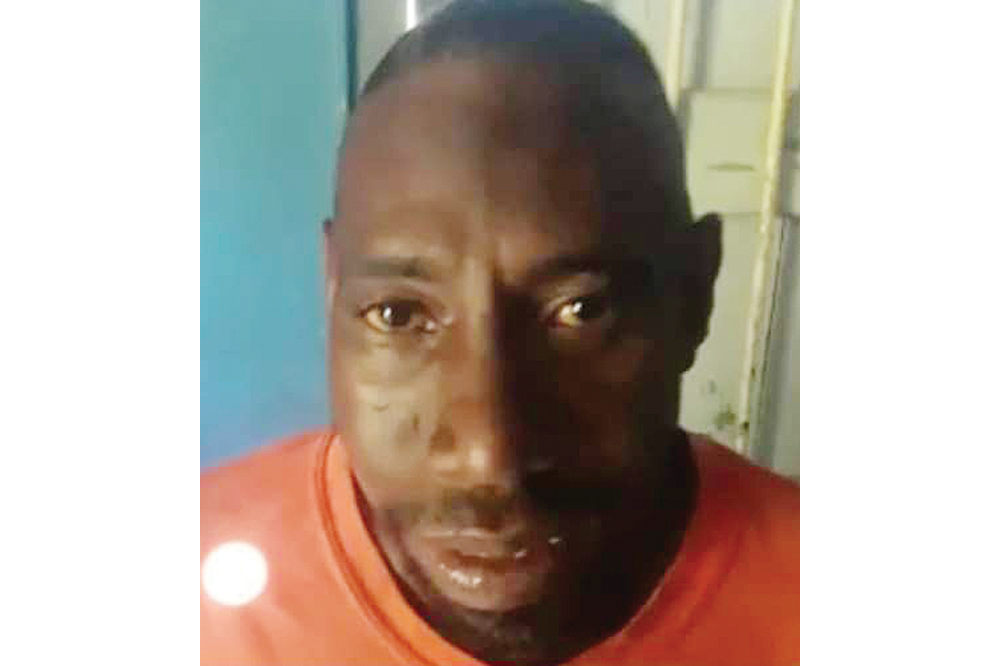 Front Page
August 9, 2019
Man killed in vehicular accident
A 40-year-old bottle collector, most known by the name 'Greggry', died on the spot after a vehicle hit him in Keartons last Wednesday night.
Adah 'Tama' Dorcas, sister of Glenroy 'Greggry' Dorcas', told SEARCHLIGHT yesterday that she received a call at around 11:30 p.m. on July 31, saying that her brother got
knocked down and a vehicle had just killed him.
Adah, a resident of Barrouallie was then tasked with telling Glenroy's mother, Lucy Dorcas, on the following day, Emancipation Day, that her son had been killed.
Adah said that her brother, who has two brothers and two sisters besides herself, left where he lived in Questelles early Wednesday morning, and travelled to Barrouallie. He then decided to go to Keartons for an unknown reason. However, the sister, 28 years old, noted that her brother normally went to dances to pick up bottles because that is how he made a living, and Keartons was having a Wet Fete that night.
Adah also said that her brother was a "man don't stay in one place" and walks around.
The sister had heard from other persons that 'Greggry' put his foot over to cross the road and the vehicle knocked him down at the same time.
"The way how he been a speed come down, he can't control he speed," Adah said she heard of the driver.
Persons in Keartons, although tight lipped, noted that what they believed to be an Escudo, was overtaking a line of cars on the side of the road when it hit 'Greggry'. The deceased was said to be hit by the vehicle along the stretch near the playing field, but the body came to rest some distance away from the original point of impact.
According to police reports, there was a line of cars parked on the left side of the road, and Dorcas was attempting to proceed on the right side of the road. At the same time a passing vehicle, PN643, driven by David Williams of Richmond Hill, came and knocked him, killing him on the spot. An inquiry into the circumstances of the accident is currently ongoing.