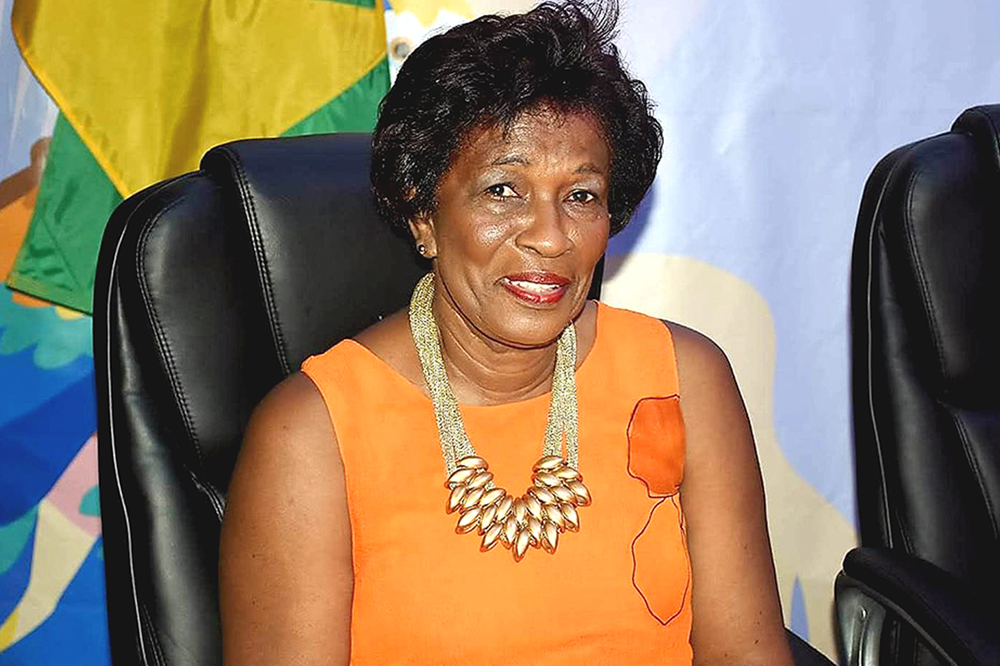 SVG to have first female Governor General soon
An advocate for equity, Susan Dougan OBE, soon to be the first female Governor General of St Vincent and the Grenadines (SVG), says it will be good to represent women in her upcoming role.
SEARCHLIGHT spoke with Dougan, currently the Governor General's deputy, yesterday, following the announcement by Prime Minister Dr Ralph Gonsalves on Saturday of her imminent appointment to the role of Governor General.
The current Governor General Sir Frederick Ballantyne, a former cardiologist and Chief Medical Officer, has held the position of the Queen's representative, since 2002.
"Earlier this month, I wrote Her Majesty Queen Elizabeth the Second," the Prime Minister informed while delivering his feature address at a function, "to indicate to her that Sir Frederick Nathaniel Ballantyne is not in the best of health, and has indicated his desire to demit office on the 31st of July."
Gonsalves continued that a few days prior to his speech, Buckingham Palace had communicated with the Government to indicate the Queen's approval of the Prime Minister's recommendation in Dougan, and that she will be sworn in on August 1.
"The instrument of Her Excellency's appointment is on its way to us," Gonsalves assured.
Susan Dougan (née Ryan), began her service to the nation in 1975. She taught at the Girls' High School, first as an undergraduate, and then as a graduate teacher, imparting her knowledge in the sciences: Biology, Chemistry and Integrated Science.
Her promotion to Deputy Headmistress came in 1997, and was soon followed by her appointment as Headmistress in 2001.
Dougan was transferred to the Ministry of Education in 2004 where she was promoted to the post of Chief Education Officer until 2009. In 2009, she became Cabinet Secretary, and she retired in 2013.
Dougan, who is not yet 65 years old, was sworn in as the Governor General's Deputy in 2014.
Commenting via the phone yesterday, Dougan noted, "It's an honour, and a privilege to serve the nation, at that level…Of course, I will try at all times to execute my duties to the best of my ability."
She revealed that she was happy when she heard about her upcoming appointment; happy that she was considered and that the nation had regarded her on such a level "where they can entrust me with an office as high as that one, to be of service."
In revealing her thoughts on being the first woman in the prestigious position, Dougan stated, "I've always been an advocate for equity, and women of course have been the bedrock of society. So it's always good when you have to serve, to represent and to be a model for women."
"I've been through the service, I've served at different levels, and I think there's high regard for women who are in leadership positions, and I don't think anything will change. Once you show that you have the skills to do your job, I think you would be respected for that," she commented.
Dougan admits that her period of what may be called an "apprenticeship" as Governor General's deputy, will serve her in "good stead". She said that she has not yet had counsel with Sir Frederick who is currently out of state.
The details of the swearing in are as yet unknown.