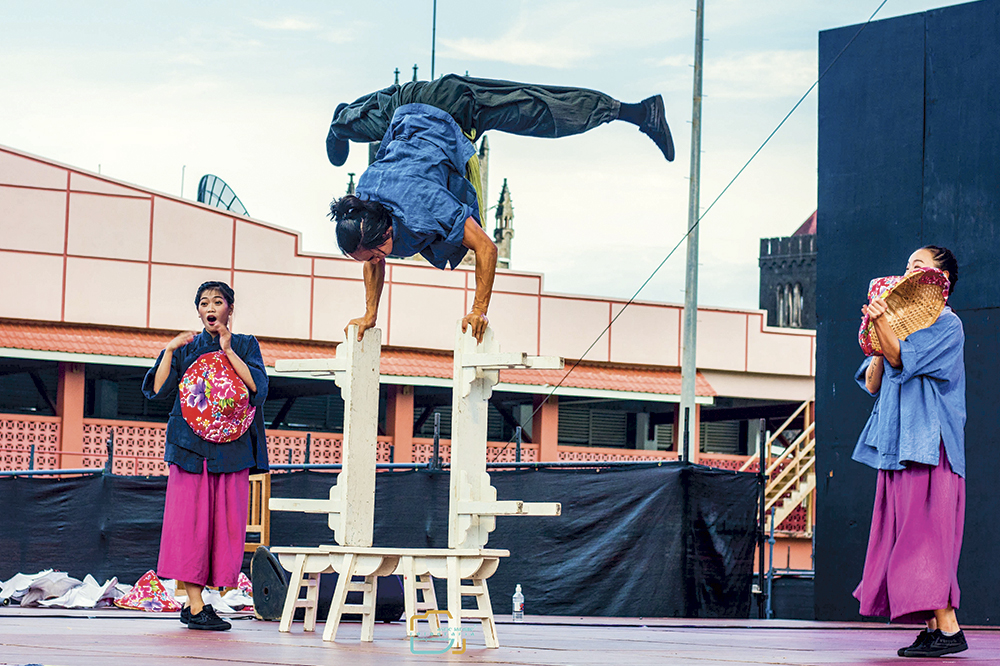 Formosa Circus Art thrills SVG
An exchange of culture occurred twice this week when a Taiwanese performance group put on display contemporary circus arts of Taiwan.
The Formosa Circus Art (FOCA) held two shows this week in honour of the visit of the President of the Republic of China (Taiwan) to St Vincent and the Grenadines.
The two-part performances on each night featured a number of performance styles including acrobatics, dance and drama, juggling and theatre arts.
The group also made an appearance at a special reception held on Tuesday at the Prime Minister's residence, where President Dr Tsai Ing-wen ended her day in SVG.