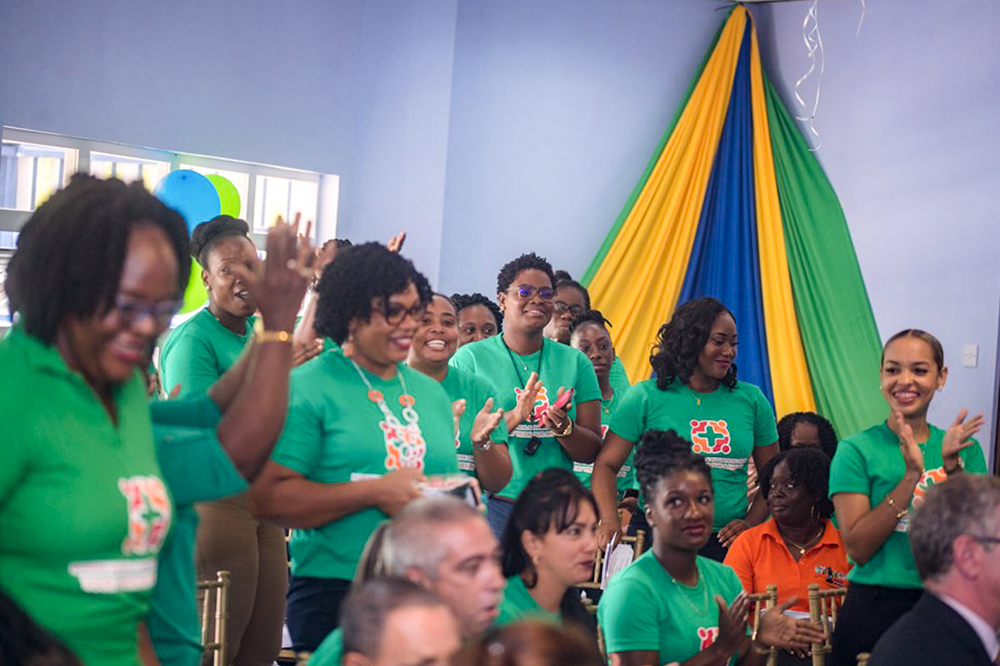 Modern Medical and Diagnostic Centre turns one
In its first year of operation, the Modern Medical and Diagnostic Centre (MMDC) is said to have attended to over 10,000 patients and performed over 500 surgical procedures.
The MMDC, which opened officially on July 2, 2018, held a commemoration ceremony last Friday as one of the events of the first anniversary celebrations.
When the centre was opened, it was classified as one part of the Medical Complex in Georgetown, that was expected to improve healthcare delivery to the people of St Vincent and the Grenadines.
"We are determined to improve the quality and quantity of services, so that many people and more pathological conditions, can be taken care of, hence limiting the number of people travelling out of St Vincent and the Grenadines for medical care," Idinger Miller, the deputy hospital administrator said at the anniversary event last week.
Miller said that of the 500 surgical procedures, one was a lifesaving procedure involving a teenager who had a ruptured ectopic pregnancy. She also said that over 200 were colonoscopy and endoscopy procedures.
The deputy hospital administrator also mentioned several other procedures carried out at the centre in the past year.
She said over 9000 patients visited and received treatment in the Emergency Unit while 19 others received chemotherapy — two of whom completed treatment at the centre.
"Currently a total of 24 patients receive dialysis two or three times per week. A treatment that is needed in order to survive when your kidneys have failed. As we attempt to practice an integrative and holistic type of patient management, our psychosocial department provides counselling and support to the patients while our dietary department was able to work keenly with our patients, particularly those of who receive dialysis and chemotherapy treatments right here at MMDC," Miller said.
She also listed several accomplishments made at the centre in the last year and these include the appointment of some technical staff, retrofitting the Blood Bank, commencement of chemotherapy, immunisation of all staff who did not receive the second dose of the MMR vaccine and receiving additional equipment needed to perform surgeries, sterilising and laboratory testing.
Miller said that the MMDC was the fruit of collaborative efforts and she expressed thanks to the people, institutions and organisations that made contributions to the further development of the centre.
A church service, a patients appreciation day and a radio drive to sensitise and educate the public on the importance of ID cards when accessing care at the MMDC, fee structure and services offered were among the activities held to commemorate the centre's first anniversary.