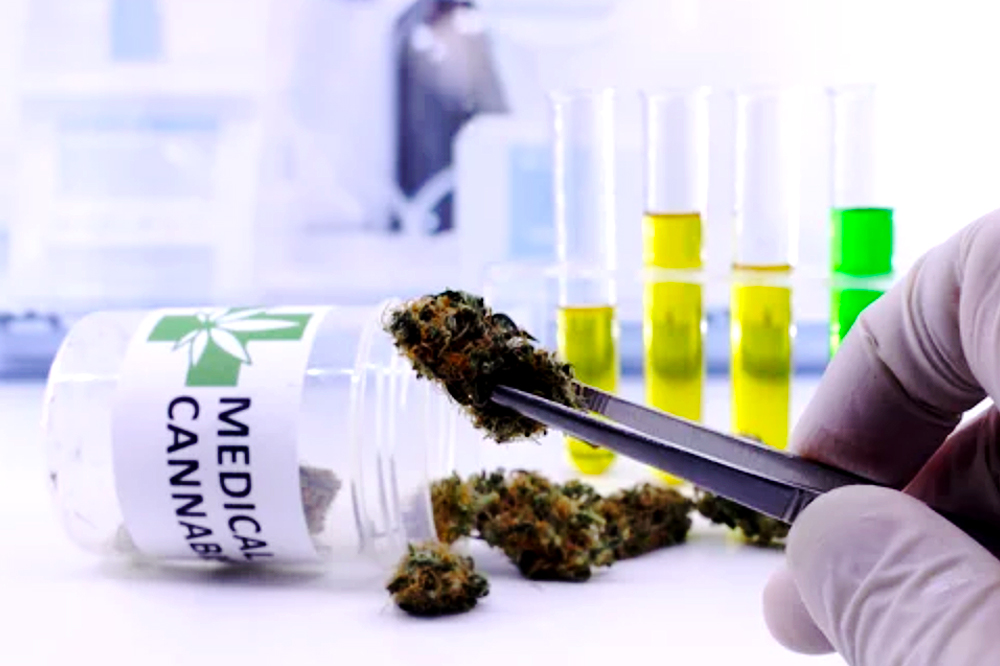 Cabinet approves 34 medical marijuana licences
Cabinet's approval last week, of 34 cannabis licences, could generate close to $12 million for this country.
"The paperwork, applications and checking out and due diligence and all those things was an exhaustive process and took fairly, a bit of time," Prime Minister Dr Ralph Gonsalves said on radio last Thursday.
Gonsalves said that the Cabinet, last Wednesday, approved the recommendations made by the Medicinal Cannabis Authority, in keeping with the regulations of the Cannabis Industry Act (2018).
A release from the Medicinal Cannabis Authority dated July 11, one day after Cabinet approved the licences, said that among those approved for licenses are: eight local farmers' producers cooperatives with an aggregated membership of over 100 cultivators; 13 traditional cultivators of cannabis who applied individually; three non-traditional local farmers; and 10 companies with directorship of nationals from the OECS, CARICOM, North America, Europe and Africa.
There are five classes – A, B, C, D and E – of cannabis licences.
And the release, in reference to the 10 companies, said: "Of these companies, there are three Class E licences (valuing EC$2.67 million each), two Class D (valuing EC$1 million each), three Class C (valuing EC$500,000 each), one Class B (valuing EC$250,000 each) and one with Class A (valuing EC$100,000)".
The release also said that in addition to supplying the local demand, these companies have identified markets in CARICOM, North America and Europe for the export of high quality cannabis products that meet international standards.
The eight local farmer cooperatives that have been granted licenses are: the Nyahbingy Order of Rastafari, Rastafari Farms, Cannabis Revival Committee (CRC), SVG Rastafari Agri, Grieggs Rastafari Progressive Society, Fancy Cooperative, Herbs R Us and the South Rivers Producers' Cooperative.
According to the release, the approval of these licences allow applicants to cultivate in a number of areas including Peter's Hope, Rose Hall, Belle Isle, Richmond, Fitz Hughes, Mt Wynne, Mt Bentick, Orange Hill, Langley Park, Gracefield (South Rivers), Byera, Greiggs, Champans, Hadley's Village and Mt Grenan.
The release also said that more applications are currently under review and it is projected that another 200 traditional cultivators will obtain licenses by September 1 this year.