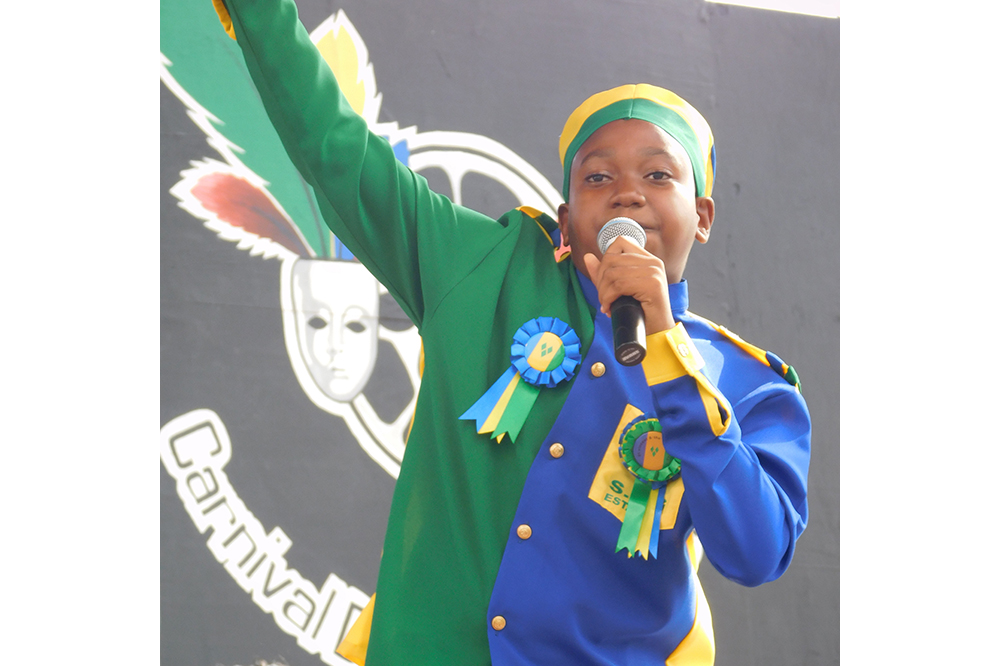 Lil Kris leaves 'Large Footprint' on Junior Calypso with 5th crown
Kristian Christopher bid farewell to the Layou Government School by giving that institution the 2019 junior calypso crown.
Kristian, performing a song called "We Footprints Large", won his fifth crown in the primary school category during the annual junior calypso competition which was held last Tuesday at Victoria Park.
"I feel good," the 11-year-old singer told SEARCHLIGHT after being crowned by Chairman of the Carnival Development Corporation (CDC) Ricardo Adams.
The grade six pupil, who has been taking part in the competition since he was six, was successful at the 2019 Caribbean Primary Exit Assessment (CPEA) examinations and is hoping to take his winning ways to the St Vincent Grammar School (SVGS).
"I want to attribute my success to hard work and determination and my parents who guide me," Kristian said.
All his songs were written by his father Wallace Christopher.
Kristian, who this year took part in the calypso tent shows, said that he practices a lot during competition time, and he felt "normal" competing with the older calypsonians at the tent level.
He added that he likes what he does.
Omani Cupid of the Fair Hall Government School with "Save Mother Earth" placed second in the competition while Kalique Lewis of the Calder Government School came in third with "A-Team".
The other singers were Zonika Wilkinson of the Kingstown Anglican School with "Let My Voice Be Heard"; Gavisha Andrews also of the Kingstown Anglican School, but with a song called "Too Young"; Charricia Archibald of the Greiggs Government School with "Education Revolution"; Matthew John of the Stubbs Government School with "Fastest Money" and Ariella Hamilton of the New Prospect Primary School with "I Love my Country."