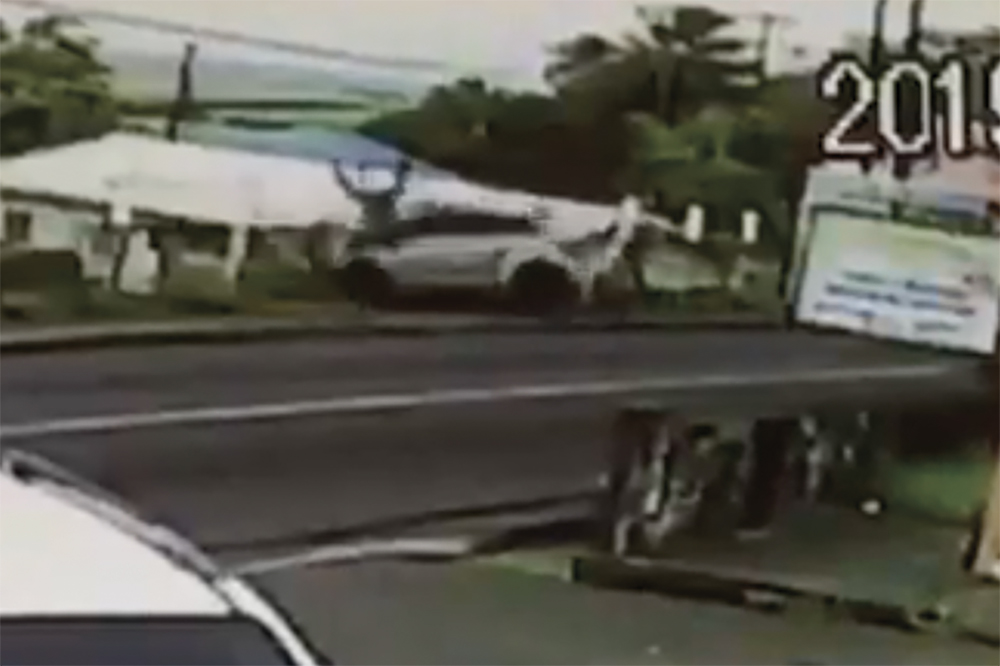 Walvaroo man struck by out of control vehicle at Arnos Vale public road (+Video)
A Walvaroo man, who was rushed to the Milton Cato Memorial Hospital (MCMH) after being struck by a motor vehicle while walking on the sidewalk along the Arnos Vale public road, has been discharged from hospital.
The incident, on Friday June 14, captured by closed circuit television, took place at around 6 a.m. and left pedestrian Keith Toussaint, 51, nursing injuries to his forehead and other parts of his body.
https://www.youtube.com/watch?v=anDH_KoQE_Q&feature=youtu.be
Toussaint was walking along the Arnos Vale public road in the vicinity of the Public Works Department when he was struck by motor vehicle PV62 driven by Kari DaSilva of Campden Park.
Reports are that DaSilva was travelling from Kingstown towards the roundabout when she lost control of the vehicle in the area of the building where Fine Things was formerly located. The vehicle veered to the right and struck Toussaint.
The pedestrian was knocked over the Public Works embankment while the vehicle and the driver also went over the embankment.
The vehicle was extensively damaged and DaSilva was also treated and discharged from hospital with minor injuries. Police are investigating.