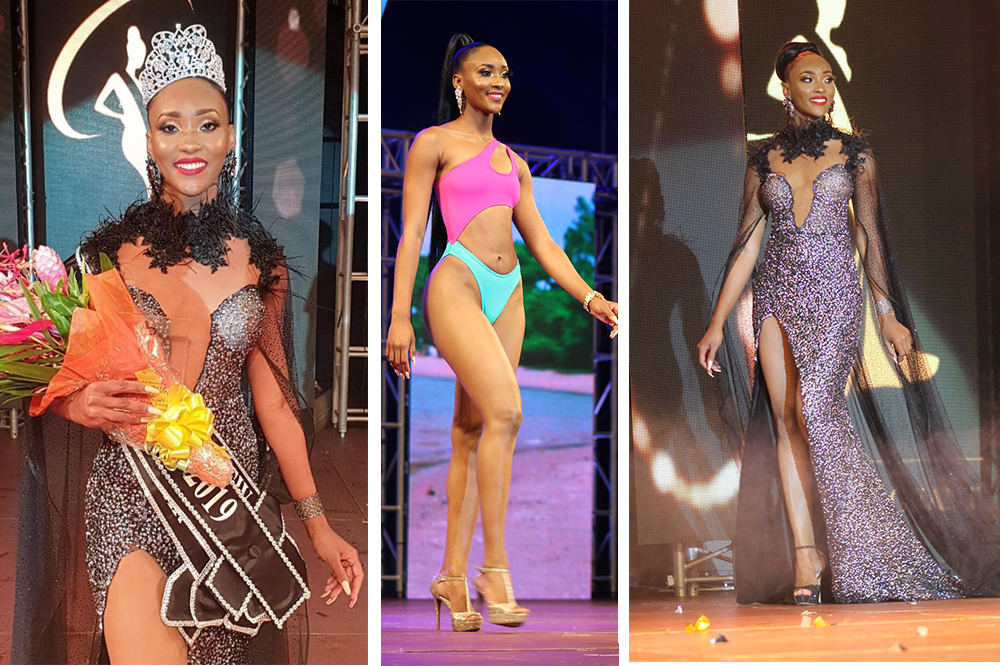 Sharikah Rodney wins Miss SVG pageant, $80,000 scholarship
When Sharikah Rodney entered the Miss St Vincent and the Grenadines pageant, she had no doubt she would take the crown to her home community of Greiggs.
"I have never given up on myself. Yes, the journey has been quite challenging, and tonight there was competition, but I knew I put my best foot forward," Rodney, sponsored by Mustique Company, told reporters after being crowned last Saturday night.
Rodney, consistent throughout the pageant, also won the swimwear, evening wear and interview categories of the competition which had five other competitors.
The 20-year-old customer service representative at CIBC First Caribbean International Bank told reporters that in her mind, her strongest category was swimwear, while she also felt, "absolutely amazing about interview". She said she was proud to have won the swimwear category as the hardest aspect of preparing for the pageant was going to the gym as she does not like working out.
Apart from the EC$8,000 and other prizes won by Rodney, in the winner's package is also an EC$80,000 scholarship, and the queen intends to pursue studies in forensic accounting in Jamaica or Barbados, but before that, the former student of the St Joseph's Convent Kingstown will reign for a year.
"I expect my reign to be one of significance, so definitely I would like to make some difference in my community of Greiggs," Rodney commented, while thanking her mother Sherine Rodney, chaperone Aviar Charles and people from the community of Greiggs who came out to support her.
Rodney said that her biggest competitor on the night of the pageant was second placed Miss Metrocint General Insurance Co Ltd Sylvorn Lavia. Lavia, a 22-year-old police officer, won the talent competition with a calypso focussed on fighting domestic violence.
In third place was Miss Flow Sonia Delecia. Other awards went to Miss Vincentian Chocolate Ltd Megan Greaves who was judged by the photographers to be Miss Photogenic, and Miss Massy Stores SVG Felica Thomas, Miss Congeniality. The other contestant was Miss Lotto Kircia Modeste.
The show, which was held at the Victoria Park also saw entertainment from among others, the Arabesque Dance Company, singer N'yah McKenzie, the singing group Legatonz, singer Jordan Hamlet and guest performer Nadia Batson.
Miss SVG 2019 Shellisa Nanton made her final walk, while one minute of silence was held for former Minister of Culture John Horne, who passed away recently.